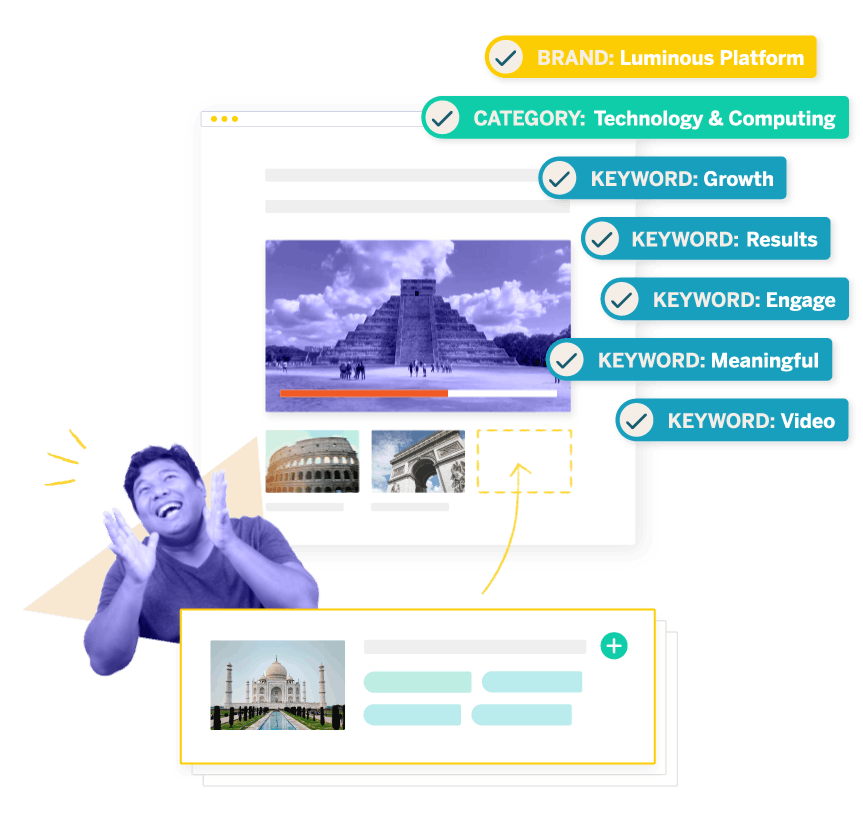 Engage
Grow a happy audience
When you know more about the content your audience is enjoying, you can make more meaningful recommendations for what else they should watch, read or buy -- and keep them tuned in longer. AnyClip's Luminous Platform tools make it possible, using revolutionary core AI technology to reveal, apply and measure the data of your video business, in ways no other video service can.
Engage smarter using content data
While your viewers' feelings are uniquely human, predicting and servicing their interests with accuracy requires a super-human level of support. Luminous' AI-powered tools and video players can help. Unlike other services using manually-tagged metadata or browser cookie history, Luminous deep-focuses on the data of your video content, combining it with advanced automation tools to help you understand, anticipate and engage your viewers more effectively, in real-time.
How It Works
Your content data advantage
See your video differently

Go beyond manual metadata understanding and avoid blindspots in your strategy by knowing the contents and performance of your video library at scale. Navigate large video collections and easily identify top-performing content trends.

Keep viewers focused

Use content data to control the context of where your video is distributed. Match videos from your library to the right article contexts on your site, preventing disconnected content experiences from interrupting your viewers' enjoyment.

Be accurate and immediate

By matching videos to article pages, you can more accurately align your video content recommendations to viewers' actual, real-time signals of interest and avoid the inaccuracies and data-freshness issues of cookie-powered solutions.

Sharpen your strategy

Use AI content analysis and deeper datasets to reveal hidden insights manual metadata can't detect. Understand which people brands, keywords, or thematic categories engage your viewers best, and set content production and procurement strategies aligned with these insights.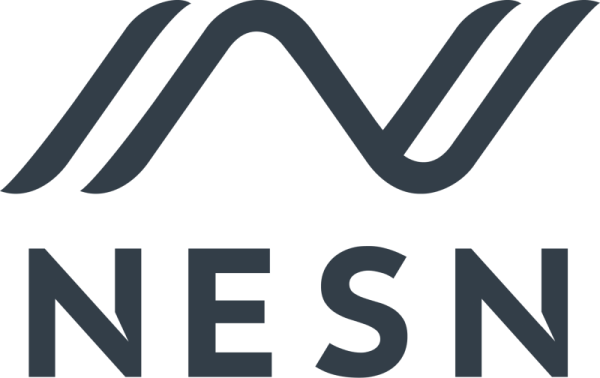 AnyClip allows discovery of related curated video content in ways that surprise our users, encourage longer sessions and drive higher engagement. We have opened up new monetization opportunities for our video and strengthened connections loyal audience.

Working with AnyClip over the past couple of years has been a pleasure. From the start, they've been receptive, responsive, and collaborative. Their product is unique and beneficial both in terms of boosting revenue but also in user engagement. As we're in a small entertainment niche, it's amazing to see their product adapt and provide reliable and engaging videos to sit alongside our content.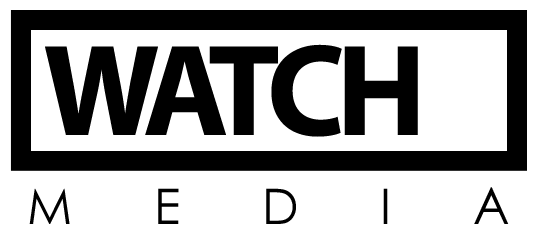 We have worked with a variety of content recommendation technologies and units. Generally, they provide a poor user experience from low quality, sensational or irrelevant content. AnyClip, by contrast, provides relevant video content that is additive to our stories, ensuring our users have additional reasons to stay on-site and engage.
Be Smart With Your Solutions
Get time back to focus on other important work. Use Luminous' data-powered solutions to manage your content, engage your viewers and monetize your audience more efficiently.