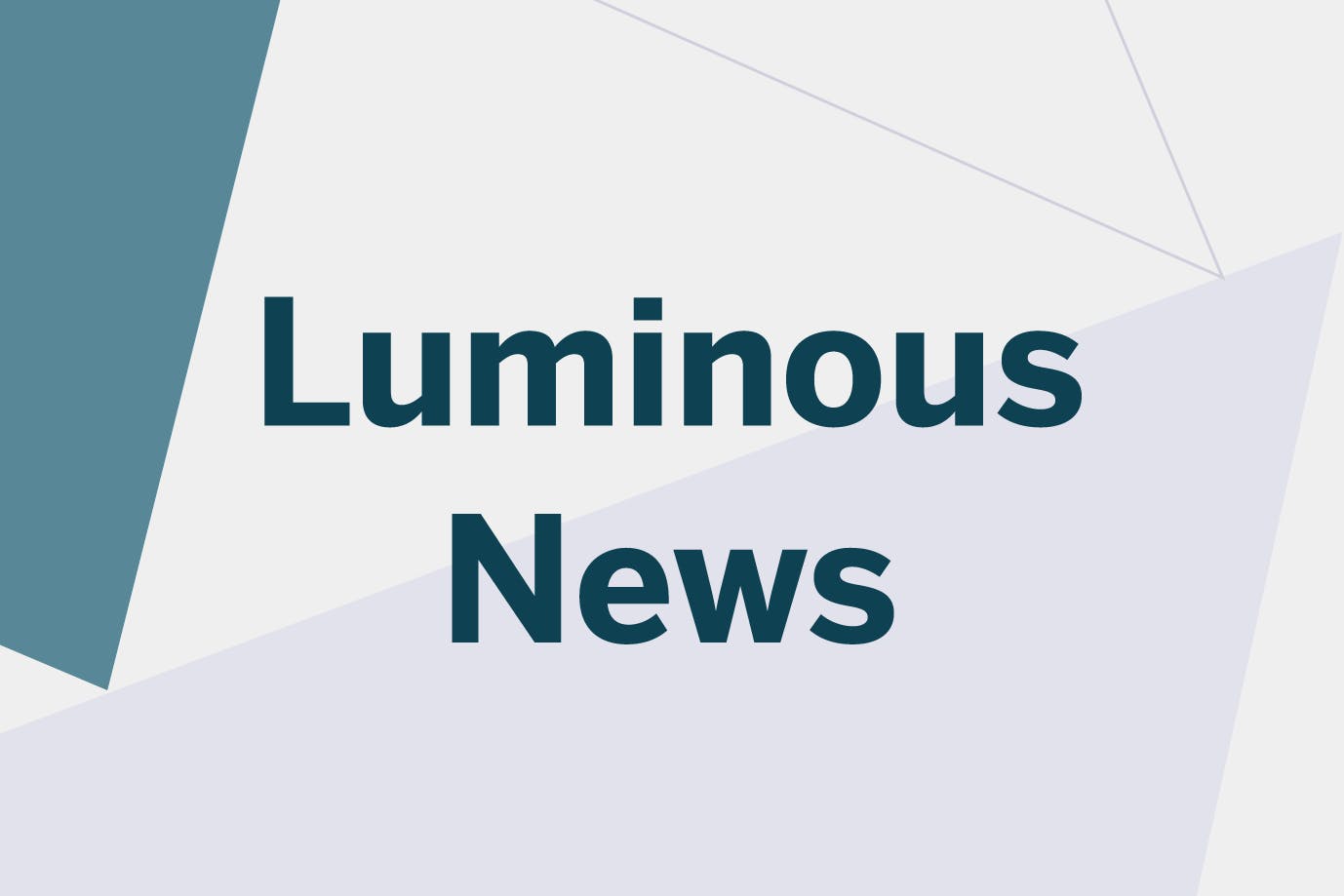 Luminous News
Platform Updates: November 21, 2019
Video Availability after Upload
Video uploads are now available immediately for editorial use. Begin adding your video to playlists as soon as the progress bar on the upload form reaches 100%.

Indication on Upload Form
Playback availability takes only a few minutes while AnyClip completes the tagging and encoding process. During this time, your video is immediately available for editorial use.
Find your latest video easily using the filters Sort >> Date >> Descending.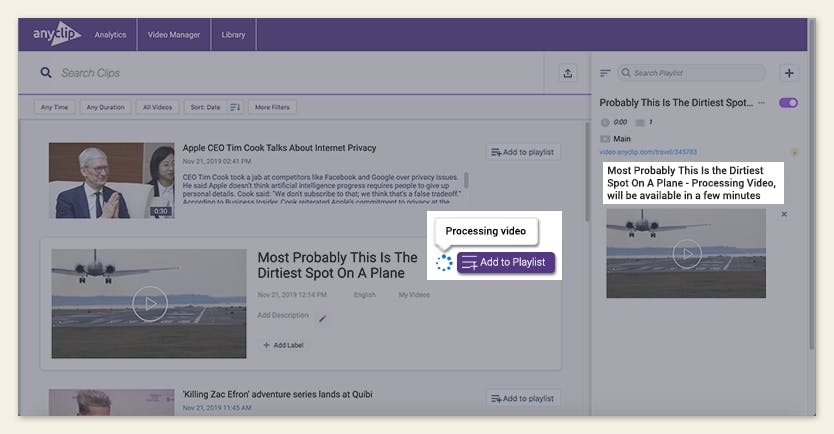 The user who uploaded the video will receive an email notification once the video has completed processing and is ready for playback.
Video Assets
Users can now view all video assets, including video files, image files, and the source file uploaded to the AnyClip platform.
Note: this feature is only available for videos uploaded by the publisher and does not apply to videos owned by other content producers.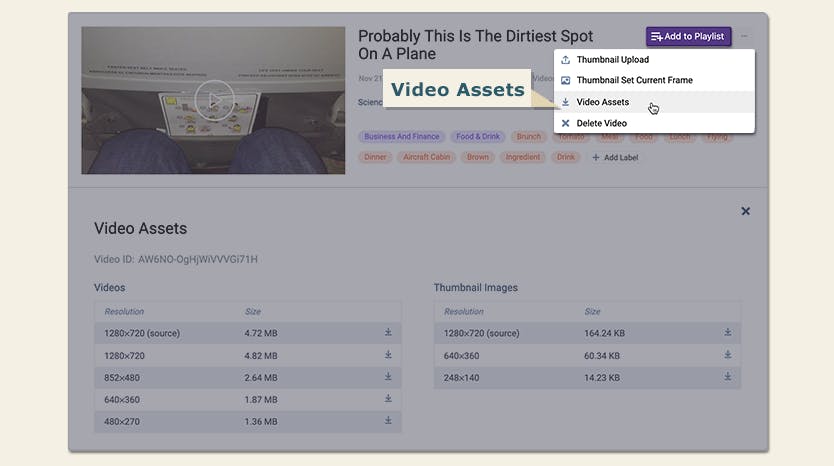 New Filter Options – Language and Labels
Two new video filtering options are now available.
Language as defined during the upload or batch import process.
undefined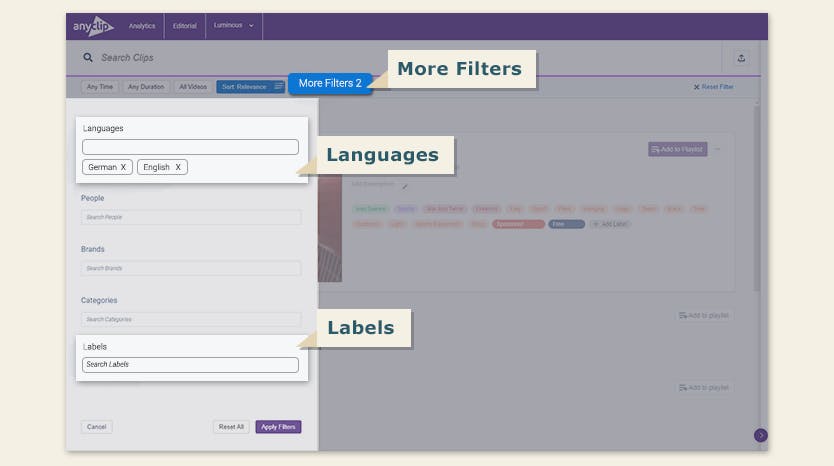 Languages and Labels are available via More Filters.
New Menu Labels
Based on the evolution of the AnyClip platform and feedback from publishers like you, we have updated the menu labels  to simplify navigation.

Menu label name changes.
Editorial is now Video Manager. This change reflects the comprehensive functionality of AnyClip's video management capabilities including upload, playlist creation, asset management, and embed code access.
undefined
Video ID & GUID Support
Video Manager (formerly Editorial) empowers search by Video ID and and GUID, or global unique identifier for a video, which may be provided by the content owner.
Search by Video ID or GUID
Enter the required ID into the search field and click Enter. The video with this ID will be displayed in the search results.

Search by Video ID or GUID


undefinedundefinedundefinedundefined
Filter by Video Source
Video search now supports filtering by the video source.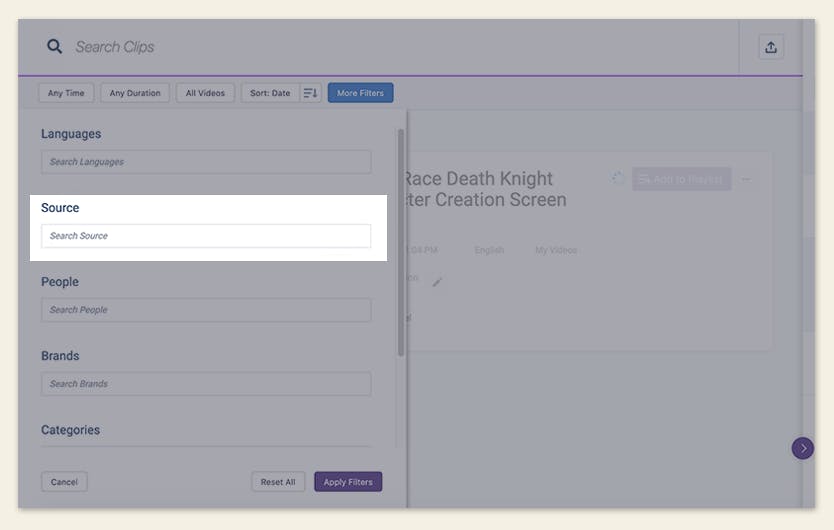 Enter the source of your video here.
Video Upload: Cancel Upload
Now you can cancel a video upload by clicking on the "X" icon during the upload process. If cancelled, the video will be removed from the AnyClip platform.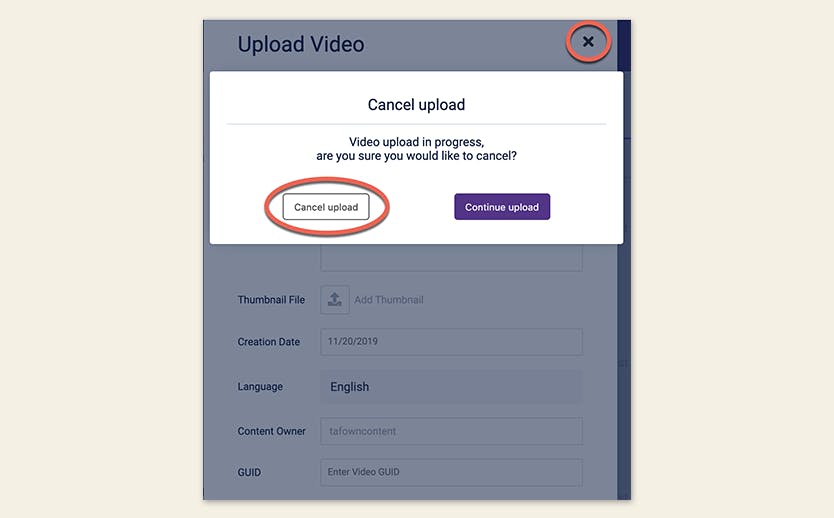 Cancel upload by clicking "X" during upload.
Playlists: New Playlists Are Enabled By Default
While creating a new playlist, it will be enabled by default. To disable the playlist, click on the status toggle.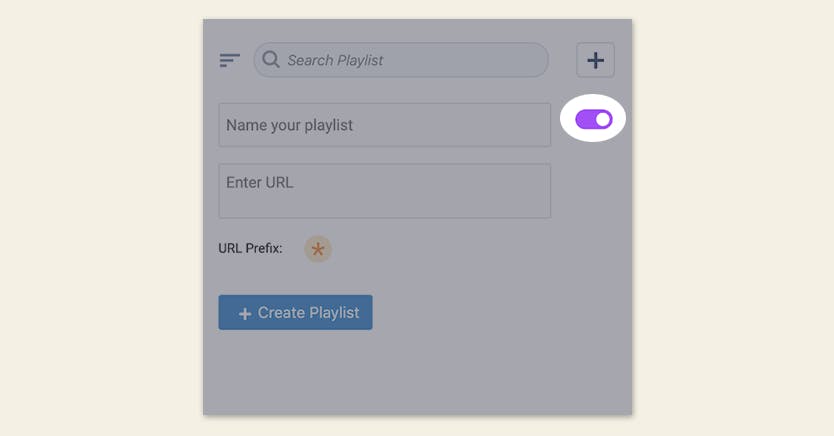 Your playlist will be enabled by default.