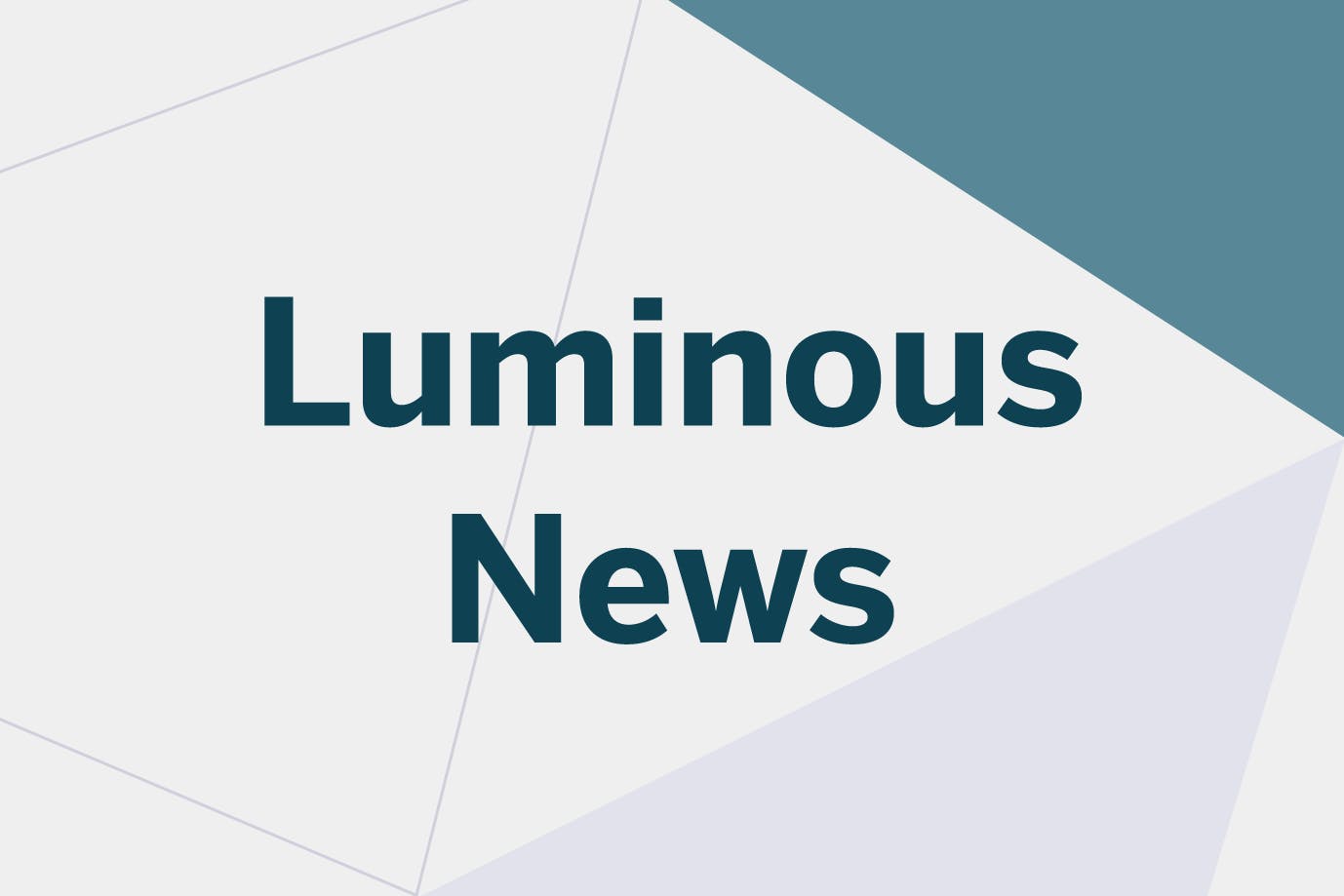 Luminous News
Platform Updates: July 06, 2020
In this Luminous News release we are sharing news on the following topics:
Luminous Watch Instance Creation + Channel Management
Luminous Watch - Style & Channel Configurations
Channel Configuration
Contextual Filter
BI Enhancements
Filter By Country
Viewability Metrics
AnyClip's Luminous Watch is moving to the next stage as a self-managed platform. In addition to the ability to curate AI channels using keywords, source, IAB categories, people, brands and other content data, users will also gain access to create multiple instances of Luminous Watch and have full control over the platform. The Luminous Dashboard will also receive new enhancements allowing users to filter results by country, plus viewability metrics.
Luminous Watch Instance Creation + Channel Management
Create a new channel with the new add channel button (+)
Rearrange the order of multiple channels with drag-and-drop channel reordering functionality
Easily create an additional new instance of Luminous Watch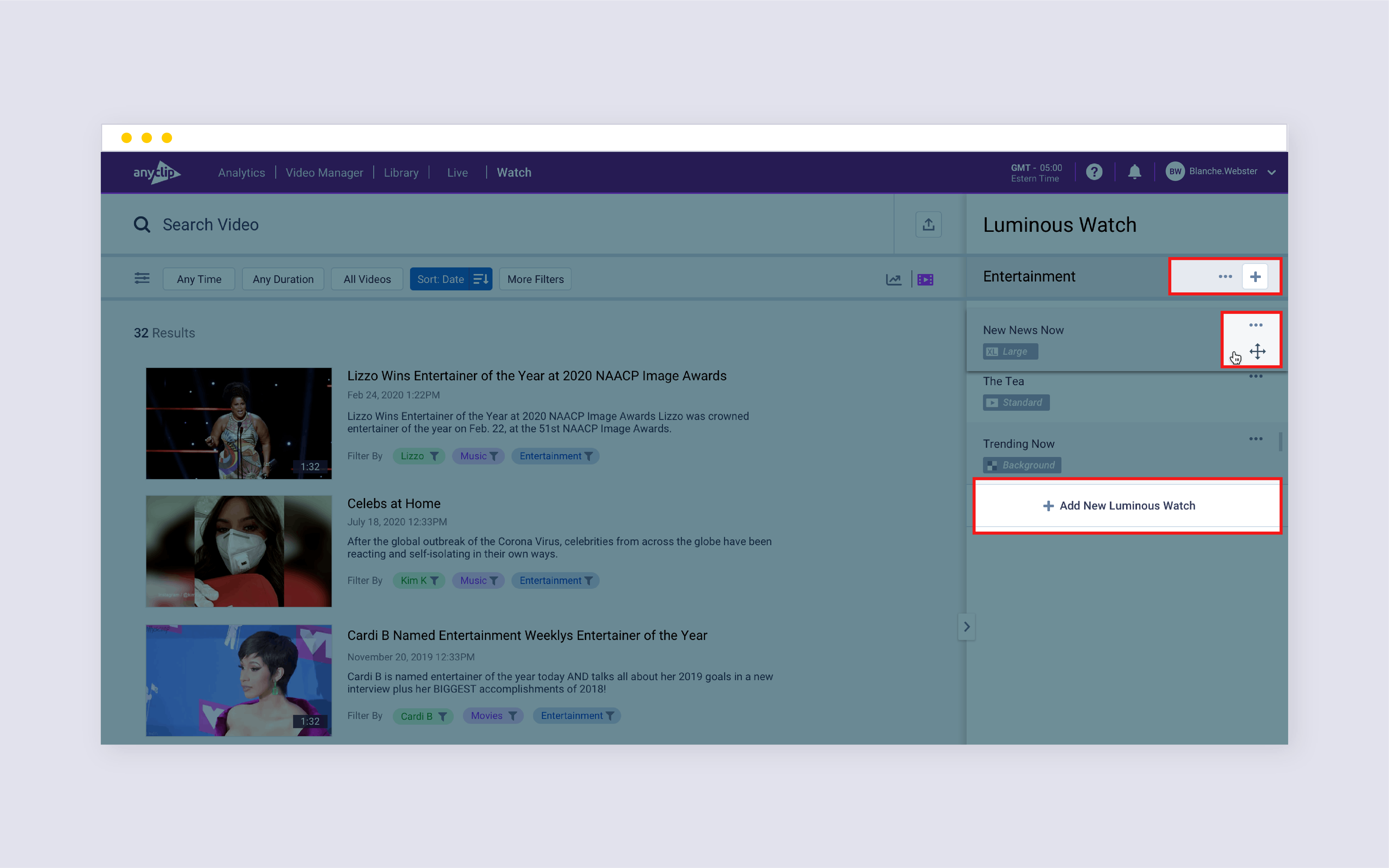 Manage and create channels and new Luminous Watch instances.
Luminous Watch - Style & Channel Configurations
Create channels, re-order channels and change how the carousel displays: use either a standard carousel or choose a large format for featured videos.
Configure channel settings including name, descriptions, player, aspect ratio and more
Customize the look and feel of your channel with colors and fonts to match your brand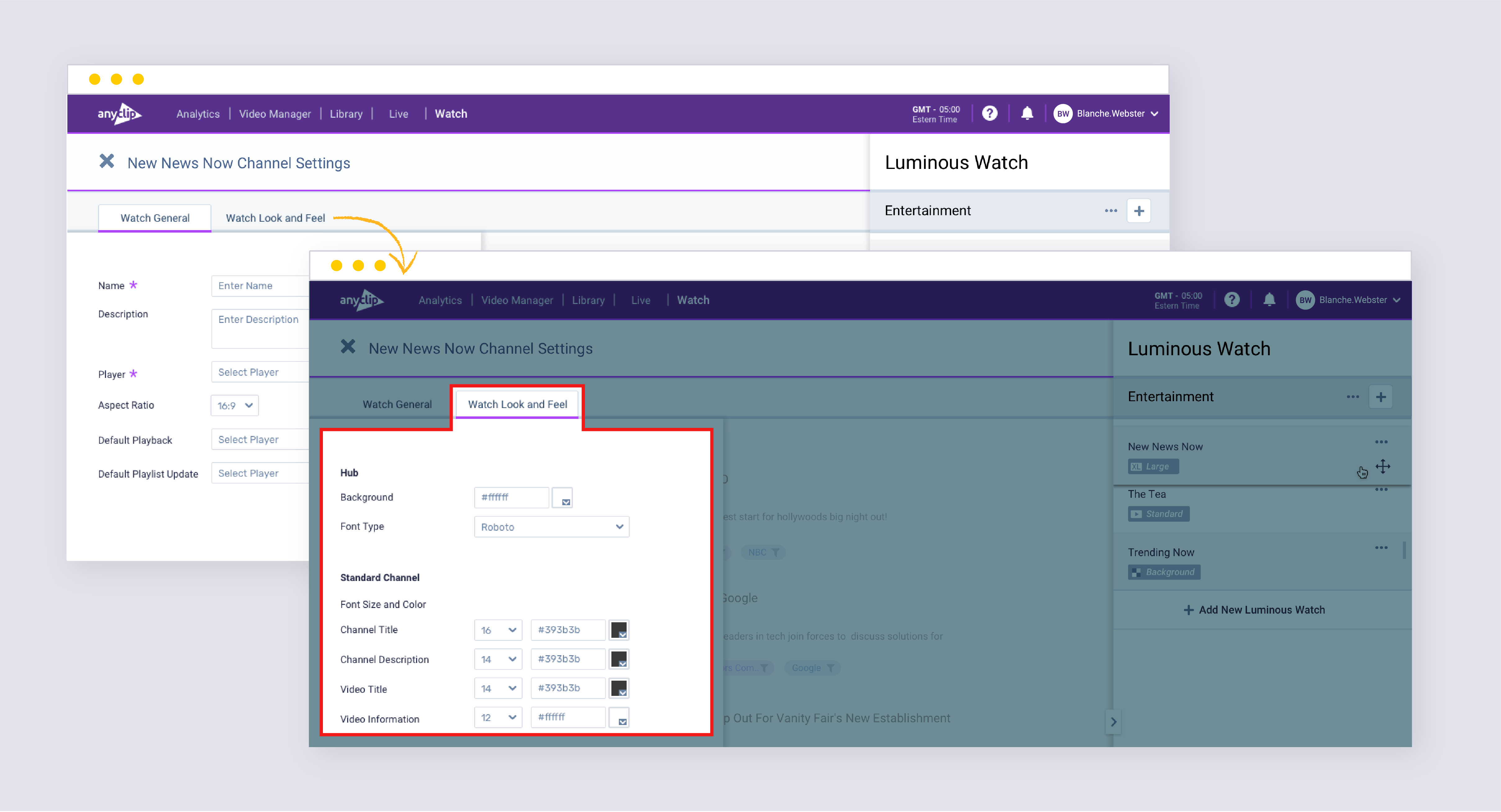 Manage and customize settings.
Channel Configuration
This July, publishers will have full control over their Luminous Watch platform. Management will move to self-serve with greater customization capabilities.
Configure settings for each channel in your Luminous Watch instance
Format-standard or large carousel
Control fonts within the channel page for each channel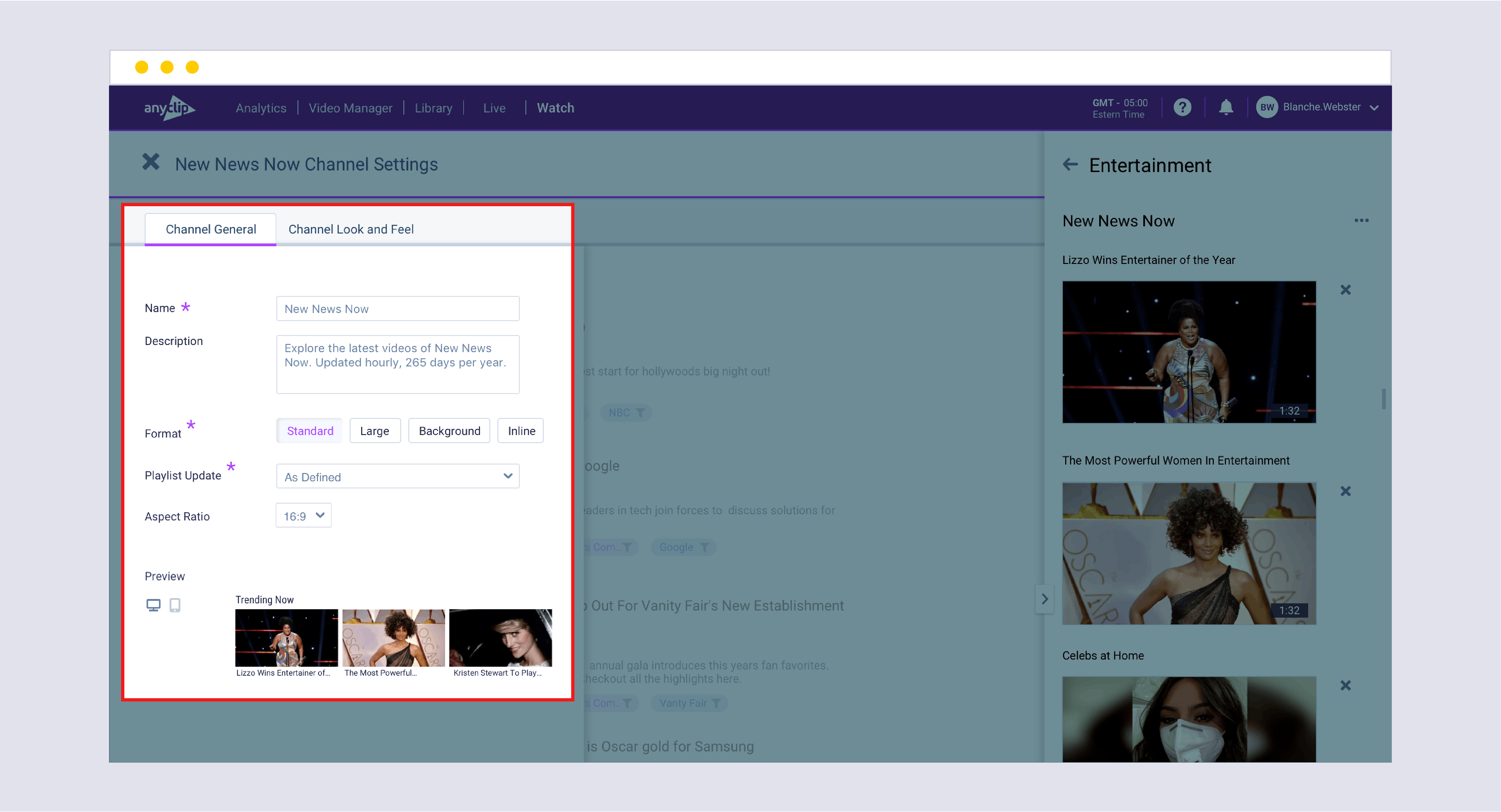 Channel configuration settings.
Contextual Filter
The time and cost of maintaining Luminous Watch are minimal. Simply set up criteria for the filter, and from that moment on the content is curated automatically and always up-to-date and relevant to what you define.
Set up AI-curated channels by including or excluding video sources. Define clip curation according to featured language, people, brands, content categories and/or user-created labels. Based on this information, the Luminous AI engine will filter and load videos into the channel.
Filter videos within a channel by contextual data
Users will get the most recent videos by publisher definitions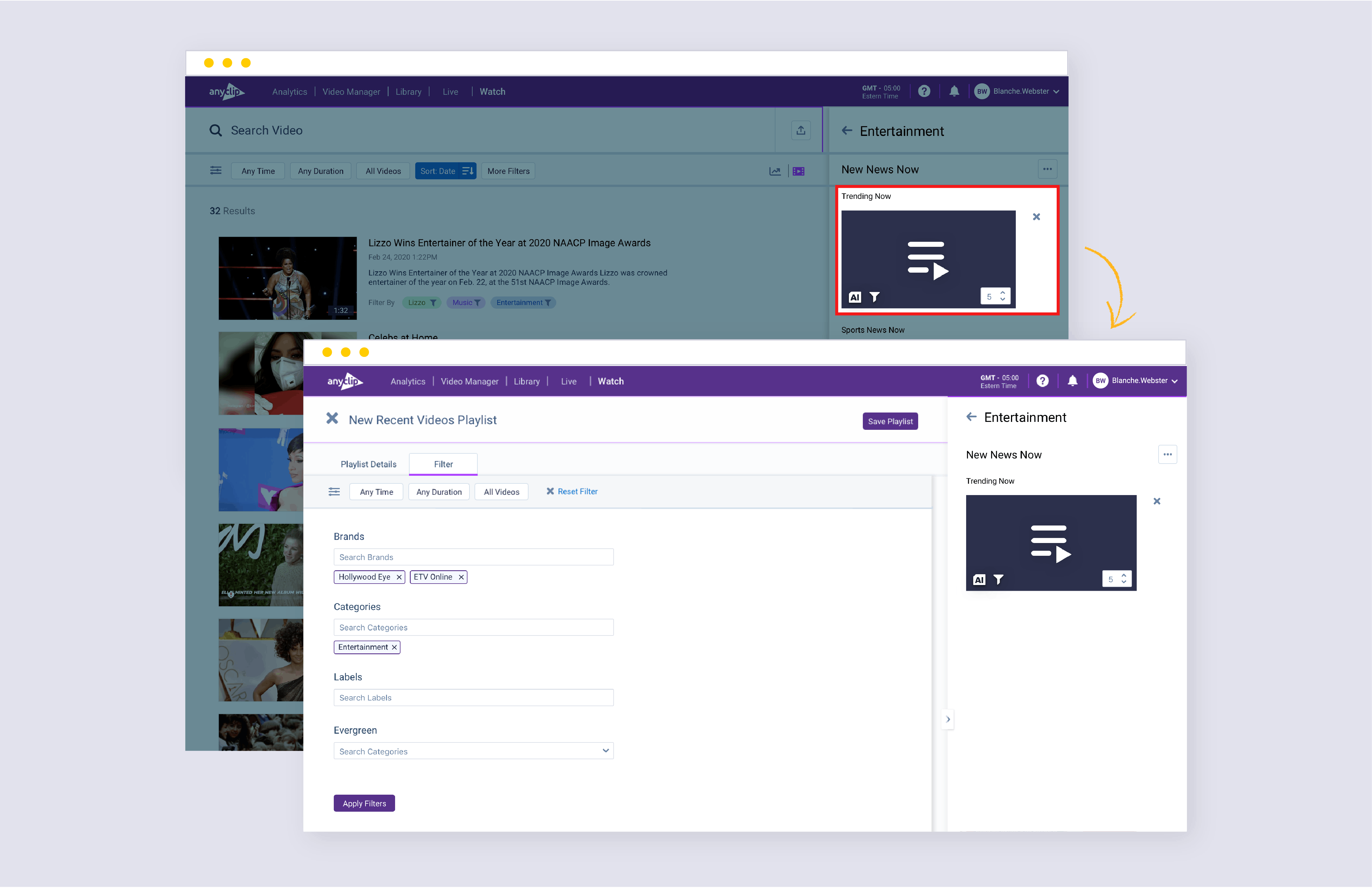 Contextual data filters.
BI Dashboard: Filter By Country
The Luminous Platform BI Dashboard has been enhanced to include new features including a country filter.
Filter results based on standardized alpha-2 country codes
BI Dashboard: Viewability Metrics
Platform users can now also enjoy greater insights into player viewability such as:
Player Loads: know how many times the video player was loaded in an ad blocker-free page view
Viewable Player Loads: see the number of times the player loaded and was viewable for at least one second
Player Ad Impressions: know how many player loads served one or more video ad impressions
Viewable Player Ad Impressions:  see the number of player loads that served one or more viewable video ad impressions
Player Viewability Rate: Ratio of viewable player loads out of all player loads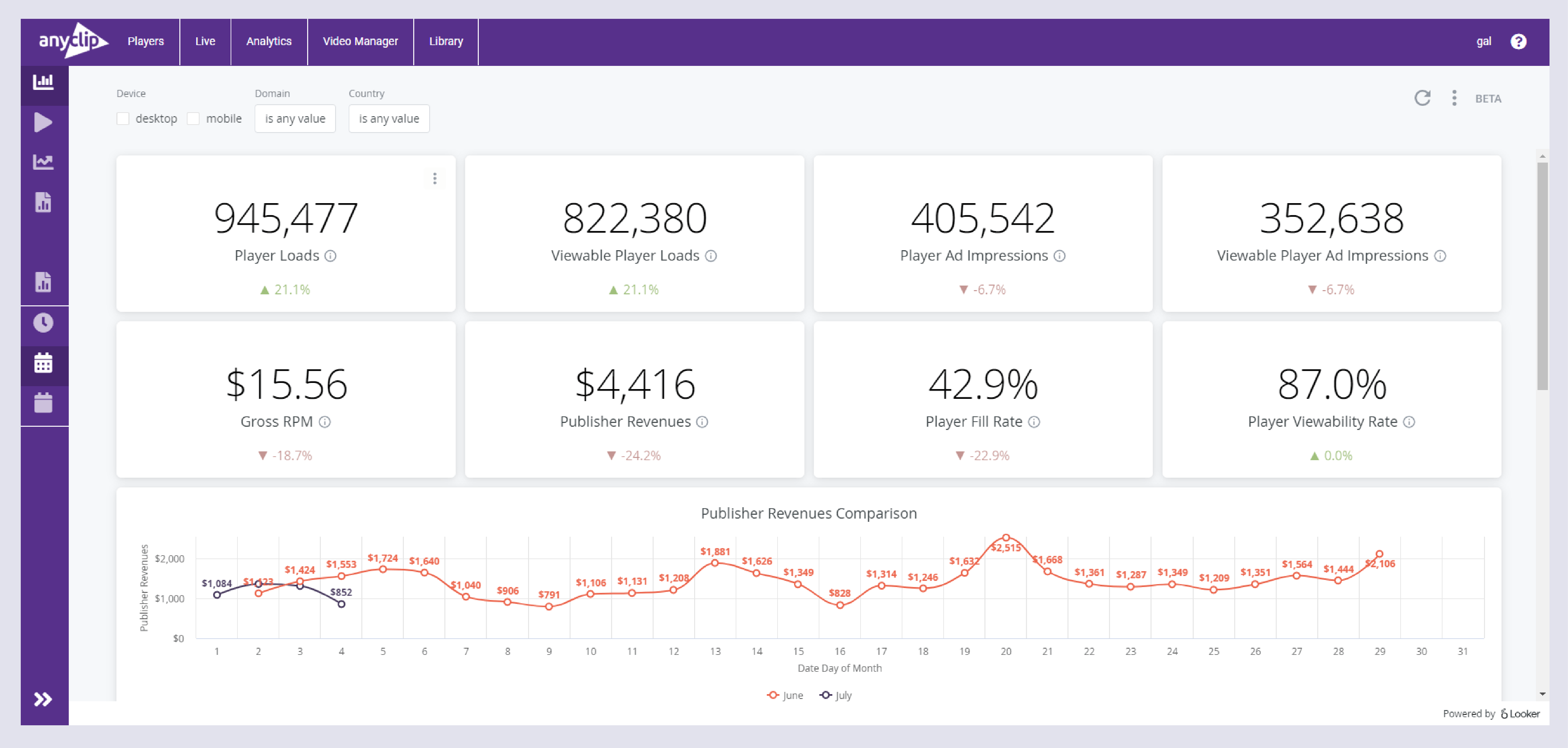 Viewability metrics dashboard.
Questions about AnyClip's Luminous Watch?
Ask us now and a member of our team will be happy to help.