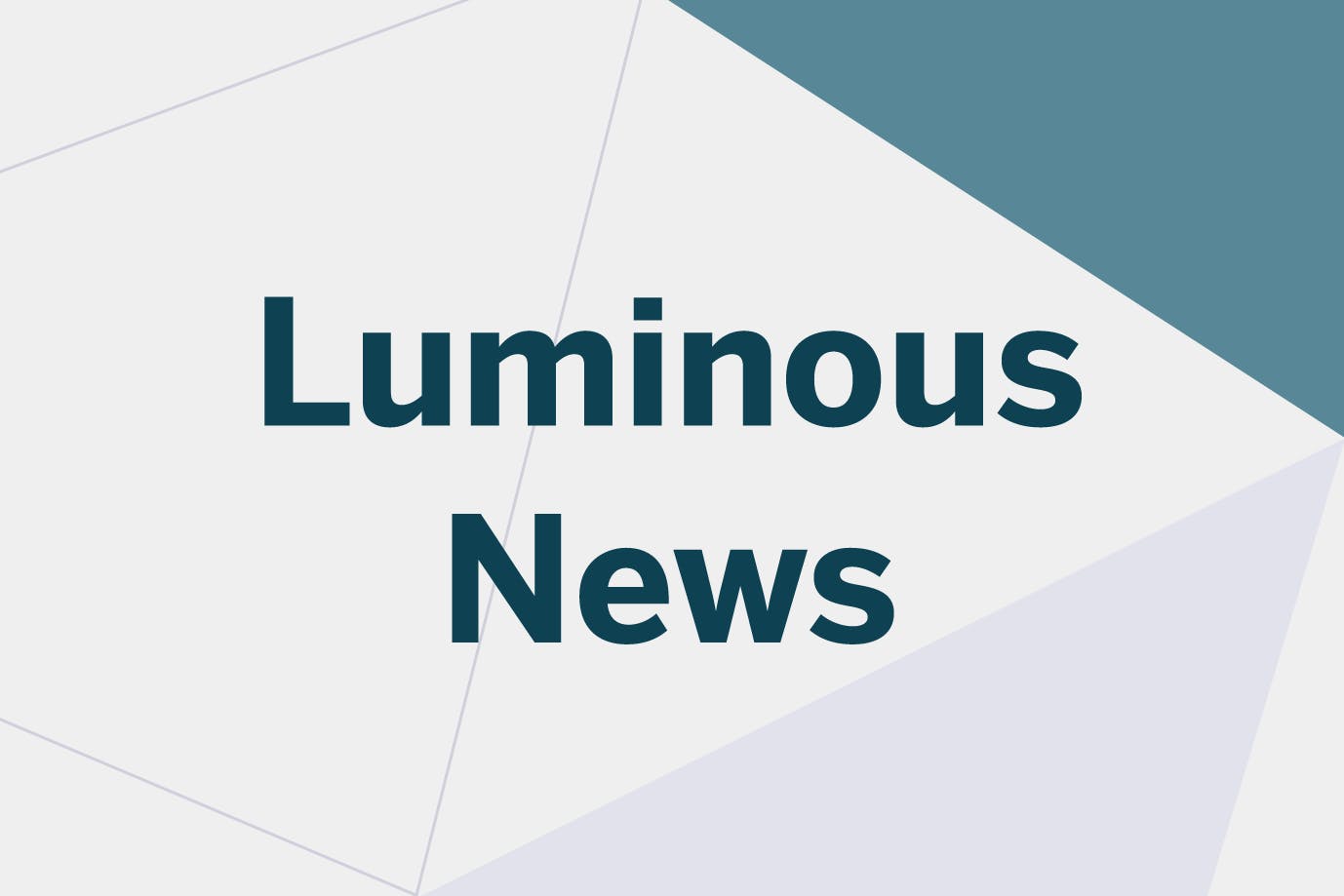 Luminous News
Platform Updates: December 9, 2019
Direct Embed Video
Quickly and easily embed a single video into any page from the AnyClip Video Manager.

Choose your desired video.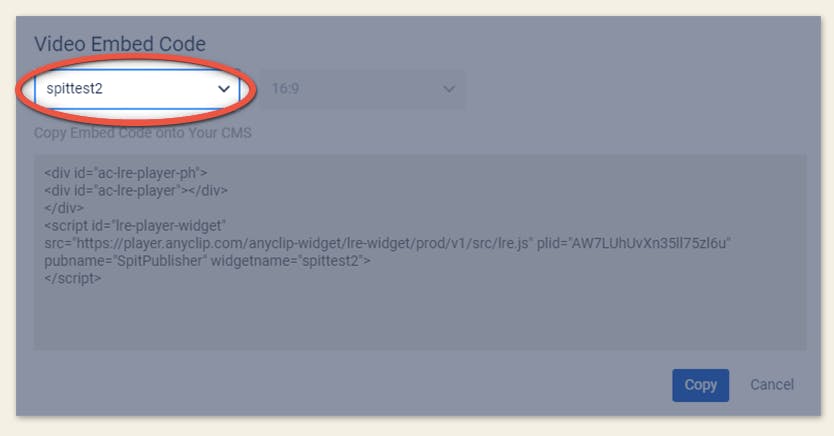 Select the video player of your choice.
New Playlist Table View
We have removed the playlist tree to allow the management of playlists without a URL. Now, you can sort playlists by update date, name, username, or URL.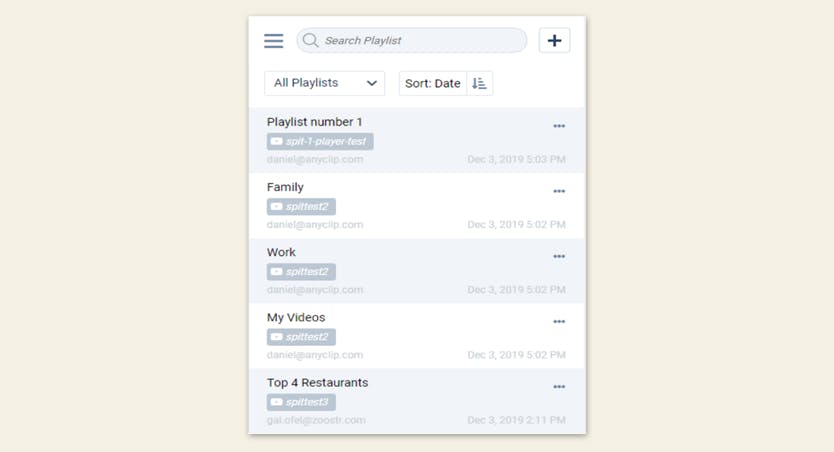 New Playlist Table View.
Create A Playlist Without A URL
Now you can create a playlist without a URL. Currently, when the player is embedded on all pages, content owners enter a URL to specify which playlist should appear on a page. However, some publishers prefer to embed the player only on specific pages. In this case, the URL is not required, as the playlist is explicitly embedded on the page.
Note: If the player embed code is already included on all pages, continue to create and manage playlists using a URL.
Because the URL is no longer mandatory, playlists will go from tree view to the new table view.
Update Video Language
Video language is set by the content owner once a video is uploaded.

Video language is displayed on the thumbnail.
To update the language, click the more options icon at the top right (…) and "Change Language" to select the new language.

Update video language by selecting the more options icon, then the Change Language option.
Upload Video Email Notification
Once a video upload is successful the user will get an email notification including a link to the video on the Video Manager.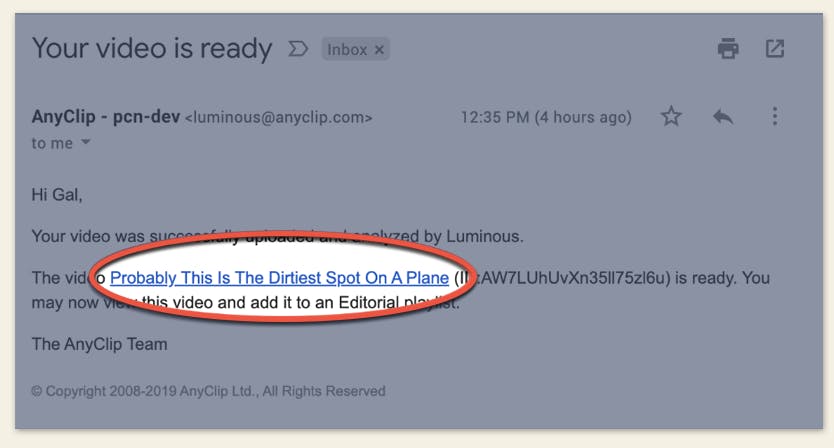 Video upload email notification.
Closed Captions
The AnyClip player now supports closed captions of the video's audio. Captions are displayed in the video language selected by the content owner. End-users enable closed captions by clicking on the "CC" player control icon.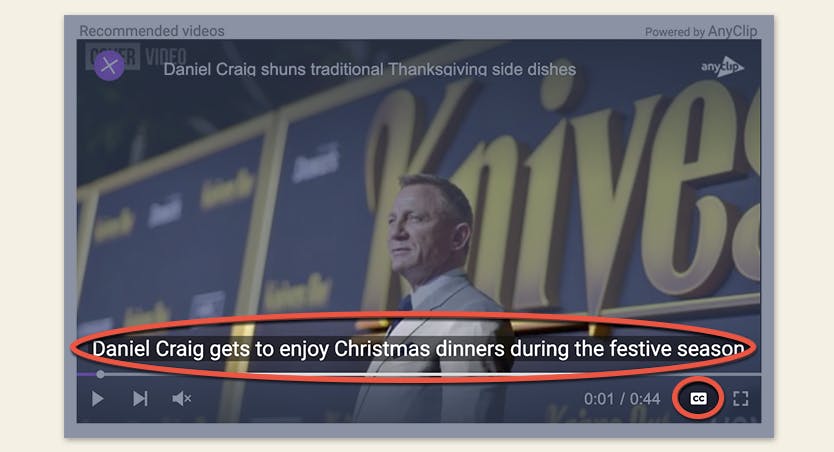 Closed Captions turned on.
Compliance with IAB Initiatives: SupplyChain & Sellers.json
Sellers.json and OpenRTB SupplyChain Object are two new specifications of the IAB Tech Lab. The goal of both is to help buyers get a better understanding of whether the inventory they're buying is legit and where it's coming from.
OpenRTB SupplyChain Object lets buyers see all of the parties that are selling a given bid request.
Sellers.json is like the inverse of Ads.txt. It is a file that supply-side platforms can use to list all their direct and intermediary sell-side partners.
These initiatives have been adopted by important buyers in the industry. Such buyers already declared that they are going to only buy inventory that can be fully verified by Sellers.json and OpenRTB SupplyChain Object.
Questions about AnyClip?
Ask us now and a member of our team will be happy to help.