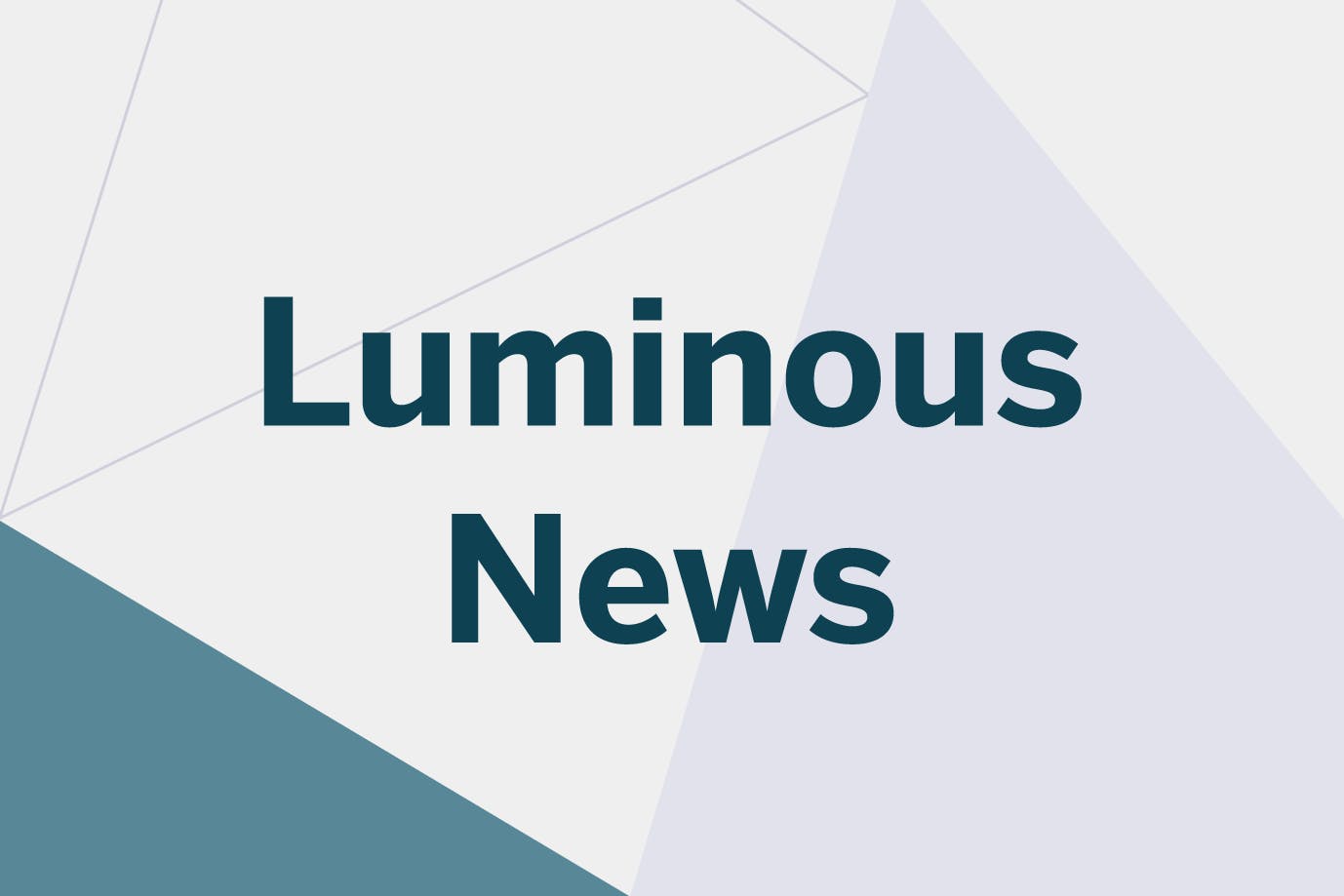 Luminous News
Platform Updates: August 17, 2020
In this Luminous News release we are sharing news on the following topics:
Expanded video engagement insights
Content restrictions 
Carousel and autoplay formatting
Expanded Video Engagement Insights
Enhancements to the video insights features within the Video Manager are now available, making it easier than ever to evaluate the relative popularity, engagement and performance of clips in your video library.
Click on the the video insights button to view a summary of insights for each clip.  Click into a clip to expand a detailed view.  Insight displays aggregate engagement and viewership data collected across the AnyClip publisher universe and refresh hourly.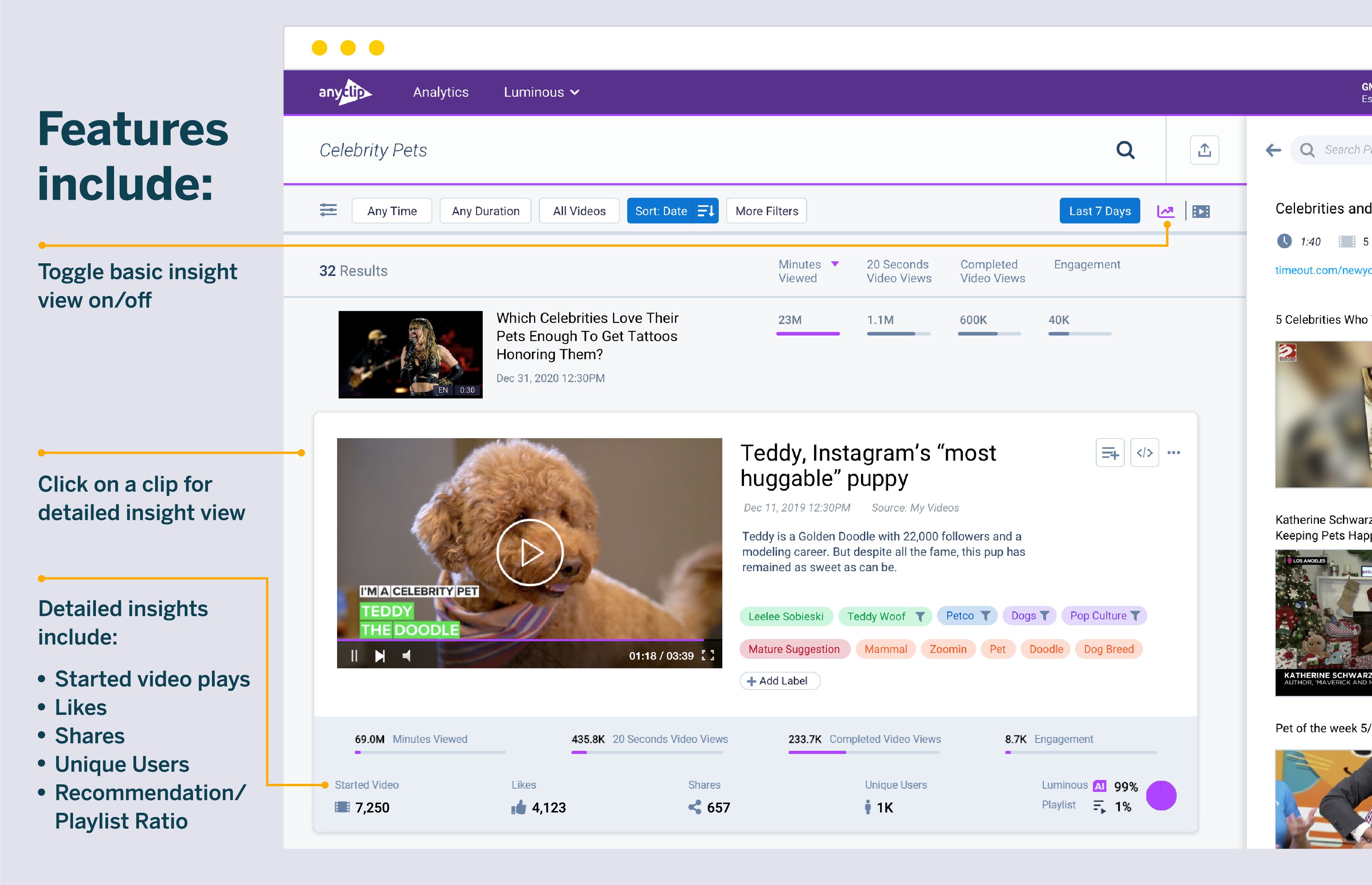 Expanded video engagement insights 
Content Restrictions
Platform administrators can now control access and publishing permissions settings at the clip level, enabling better control over restricted, sensitive, sponsored or embargoed content. 
Videos flagged as "restricted" will not be included in auto distributions of videos and will be played only if added manually to playlists by appropriately permissioned users.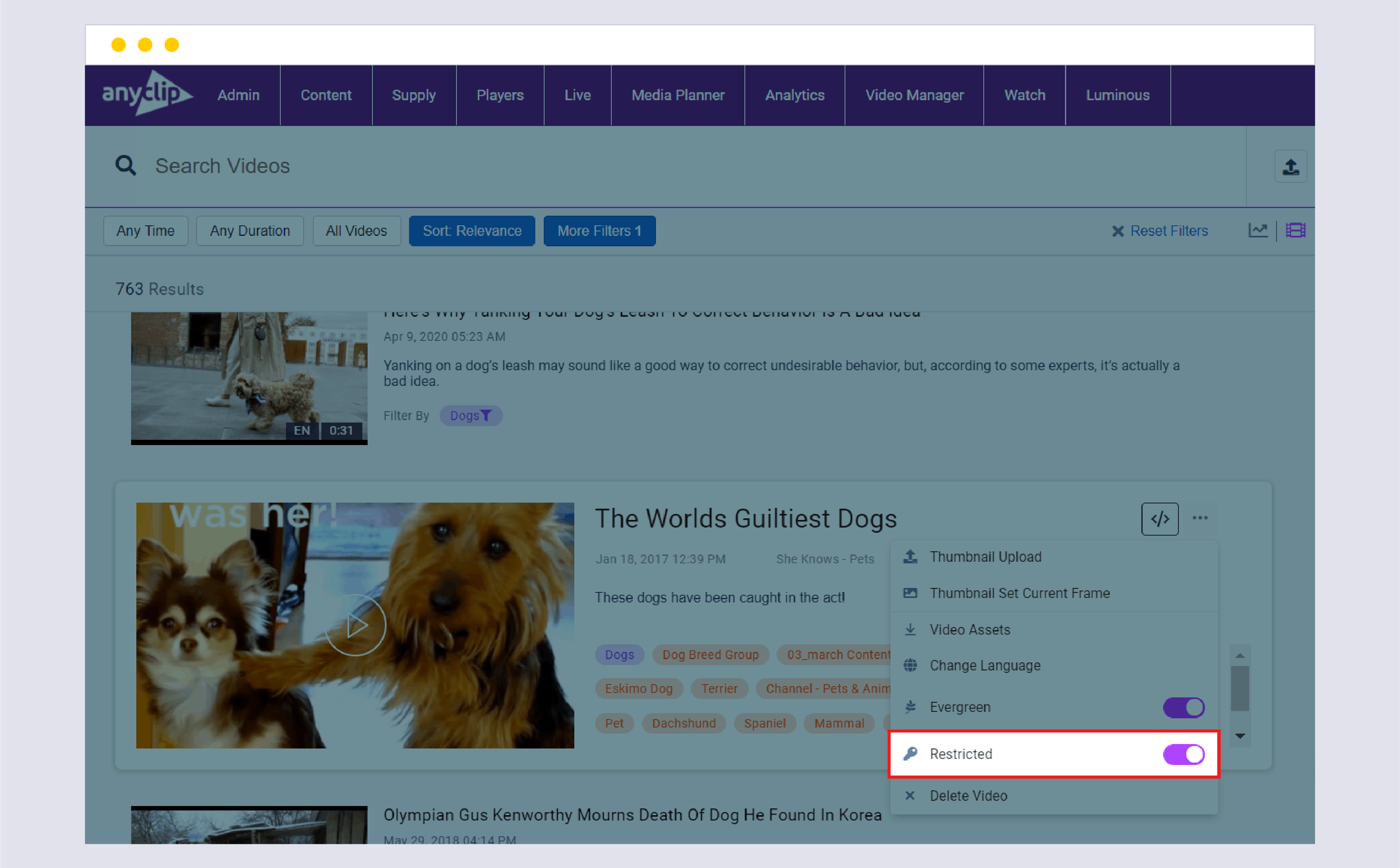 Manage content restrictions
Carousel and Autoplay Formatting
Platform users can now control the autoplay and carousel content recommendation features of embedded Luminous Platform players through the players section/embed tab of the Platform.
Questions about AnyClip's Luminous Watch?
Ask us now and a member of our team will be happy to help.