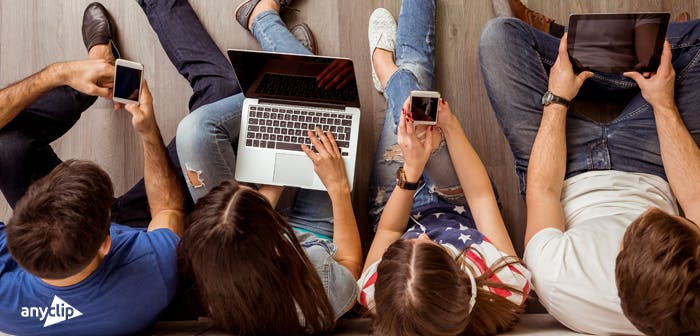 Commentary
How Can Publishers Succeed with Audiences In Spite of the Duopoly?
Jun 21st, 2019
By Sascha Weis
Digital publishers have been shaken by Facebook and Google, specifically YouTube. Keeping and creating an audience is becoming increasingly difficult for publishers, thanks in large part to these two platforms. While ad spending on the Duopoly is expected to "dip" in 2019, they will still account for almost 60% of the market according to eMarketer. Much of that dip has been due to the continued growth of a third platform giant, Amazon.

Why Do People Flock to the Duopoly?
Consumers turn to Facebook and YouTube for easy access to massive content libraries. They can explore just about any topic they want, many times they leave a publisher's site to continue exploring a topic on one of these platforms. Advertisers in turn flock to these giants as well. The reason is simple. The sheer size of the audience that they can reach.
Though the duopoly may be regarded as strongholds of the new digital world, it is possible for publishers to compete against them. Here are the two areas that publishers can and must leverage to their advantage.
Availability
While the Duopoly platforms are the heavy hitters, publishers already have and know their audiences. The issue is keeping them on the site as long as possible. The audience needs to have the content they want and it needs to be easily accessible.
The content needs to be relevant to exactly what a publisher's audience is looking for and then delivered when they want it. Creating this relevant content experience facilitates more meaningful and engaging interactions with the audience. More engagement means the audience stays with the publisher's content longer.
To stay with the content, the audience needs to first find the content. The content needs to be made easily accessible without having to leave the site. As a publisher, your audience is are already coming to you, now keep them with content.
This relevancy and availability need to be true for all content, owned and syndicated. AnyClip uses patented Luminous™ AI Content Engine to deliver proprietary video metadata on all videos in our library. Matching these data points to the content of any page allows us to deliver publishers with a near endless stream of highly relevant, premium content on any page.
Contextual Targeting
Beyond relevant content, relevant ad placements are just as important. When someone is on a publisher's site, they desire a completely relevant experience. This includes the video content as well as ad placements. As a publisher, you must be able to provide both to your audience.
It goes without saying that an offensive advertisement message can be detrimental to a publisher. However, an ad that isn't relevant can be damaging as well. The ads can be received as annoying or obtrusive. By knowing all content, owned and syndicated, this is easily rectified. If an article revolves around sports, video content and advertisements both need to be relevant to sports.
In the same thread, brands have already proved that they are willing to pay higher CPMs for contextually relevant placements. They like having this degree of control over where their ads appear because they know they are targeting the right audience and we have already seen publishers capitalize on this trend and win a 74% increase in CPM and more.
Here at AnyClip, we know the right content, because we have the content data, and can bring in the relevant advertisers. By creating and understanding the video metadata, we help empower the story you're telling. AnyClip is able to connect the data points with the right advertisers and in turn, the right advertisers to the right piece of content.
Bottomline
Competing with the duopoly for audiences can be a rather large hurdle for publishers. However, publishers stand a fighting chance by focusing on making relevant content available and contextually matching relevant advertisements to that content.
With AnyClip, publishers receive both. AnyClip's real-time video content analysis engine delivers true video intelligence to understand content and context. The LuminousX™ engagement solution transforms any webpage into an endless, interactive contextual content feed, empowering publishers to respond to the duopoly. We give publishers' audiences full access to a near-infinite library where they select the relevant video content they want to see, while still ensuring a brand environment.
Publishers are focused on creating and maintaining an audience. We believe that LuminousX gives publishers exactly this. To learn just how AnyClip can help publishers keep and maintain their audience, please contact us today to speak to an expert.