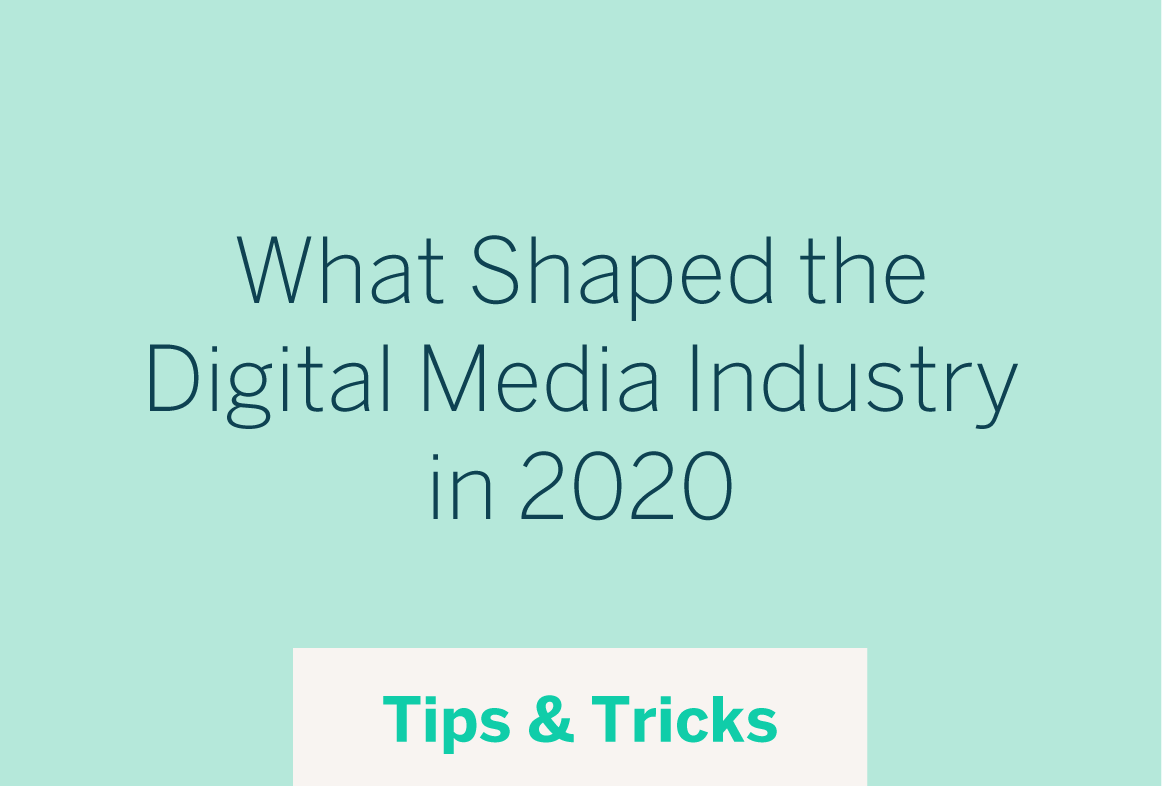 Tips & Tricks
Hindsight is 2020: Headlines That Shaped Digital Media
Nov 4th, 2020
By Melissa Hart
The 20th Century filmmaker, Billy Wilder, once said that hindsight is always 20/20. Thus, as this challenging and unprecedented year draws to a close, what do we now see more clearly as we look back on the headlines that shaped the digital media industry in 2020—and what can we learn from them?
JANUARY: Google Announces Sunset of Third-Party Cookies for Chrome Browser by 2023 (Digiday)
What happened: Google announced that it will end support for third-party tracking cookies on its Chrome browser by 2023.
Why it matters: With billions of dollars spent each year on third-party data, the technologies publishers and marketers have both relied on for ad targeting and tracking are quickly growing obsolete. New business models and new solutions are now needed. 
What we learned: Progress is inevitable. User tastes and preferences—and industry regulations—are evolving, demanding our industry to shift in pace. New technologies, like content targeting, are viable and potentially more-effective alternatives for reaching and engaging the right online audiences with ads. Other, more-popular solutions aimed at replacing cookie targeting, however, still ultimately focus on tracking user behavior, but in more private and secure ways. It's time to think differently.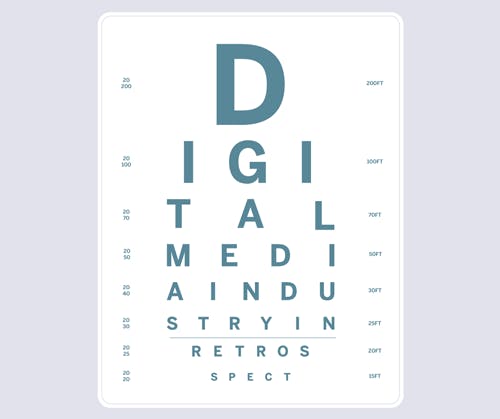 FEBRUARY: Coalition for Better Ads Announces New Guidelines for Shortform Video (AdExchanger)
What happened: The Coalition for Better Ads (CBA) introduced its first set of guidelines specific to short-form video, ruling out mid-roll ads, long pre-roll ads that can't be skipped and large display ads that block more than 20% of the content window. These rules later went into effect in August 2020.
Why it matters: While publishers are technically not required to abide by Coalition standards, Google's Chrome web browser, which supports about half of all internet browsing activity, globally, will block all ads (not just the offending ones) in any country on websites that are not compliant with Better Ads Standards. Thus, for publishers, compliance is more or less mandatory but comes at a cost: abandoning midroll, in particular, has impacted video inventory and dragged revenue down, at a time when publisher revenues have already taken a major hit.
What we learned: While forced change from pseudo-regulatory entities or behemoths like Google never feels fair (this isn't the first time Google used its Chrome browser dominance to push the media industry towards evolution), none of the CBA's guidelines come as a surprise. Bad experiences are bad experiences. We're all internet consumers ourselves, after all, and we're all guilty of skipping a pre-roll or two in the pursuit of good content… especially on YouTube. For publishers, the key to avoiding risks is staying on top of trends and minimizing revenue dependencies on non-traditional, obtrusive ad experiences.
SEPTEMBER: Big moves in M&A: Penske & MRC Join Together (MediaPost) While Taboola and Outbrain Call Off Merger (TechCrunch)
What happened: On September 10, content recommendation giants Taboola and Outbrain scrapped their proposed $850MM merger. Later, on September 23, Penske Media Corp. (PMC), owner of Rolling Stone, She Media, Hollywood Life and others, combined with MRC, publisher of the Hollywood Reporter, Billboard and Vibe, forming a new joint venture, PMRC.
Why it matters: As mega-platforms like Facebook, Amazon and (again!) Google divert ad spend away from traditional digital media companies, the consolidation trend continues, as publishers and technology companies alike strive to strengthen their position and business models by joining together. 
What we learned: There's nothing like a global crisis to stress-test your business plans.
MARCH THROUGH OCTOBER: Zooming Zoom Stock Prices (Forbes) 
What happened: As COVID-related social distancing kept us all working, learning and living at home this year, stock prices for Zoom Video Communications soared over 500%, making the company comparable in value to some of Wall Street's biggest constituents (including IBM, The Boeing Company and 3M).
Why it matters: On both a business and cultural level, Zoom's growth shows the booming demand for video technologies to keep us communicating with each other—and quantifies the value of that service to investors.
What we learned: Online video tools are a lifeline and their value comes in many forms.  With consumers and sectors still wrapping their heads around how and when to embrace these technologies, the medium is still in its infancy and we're excited to watch it grow.