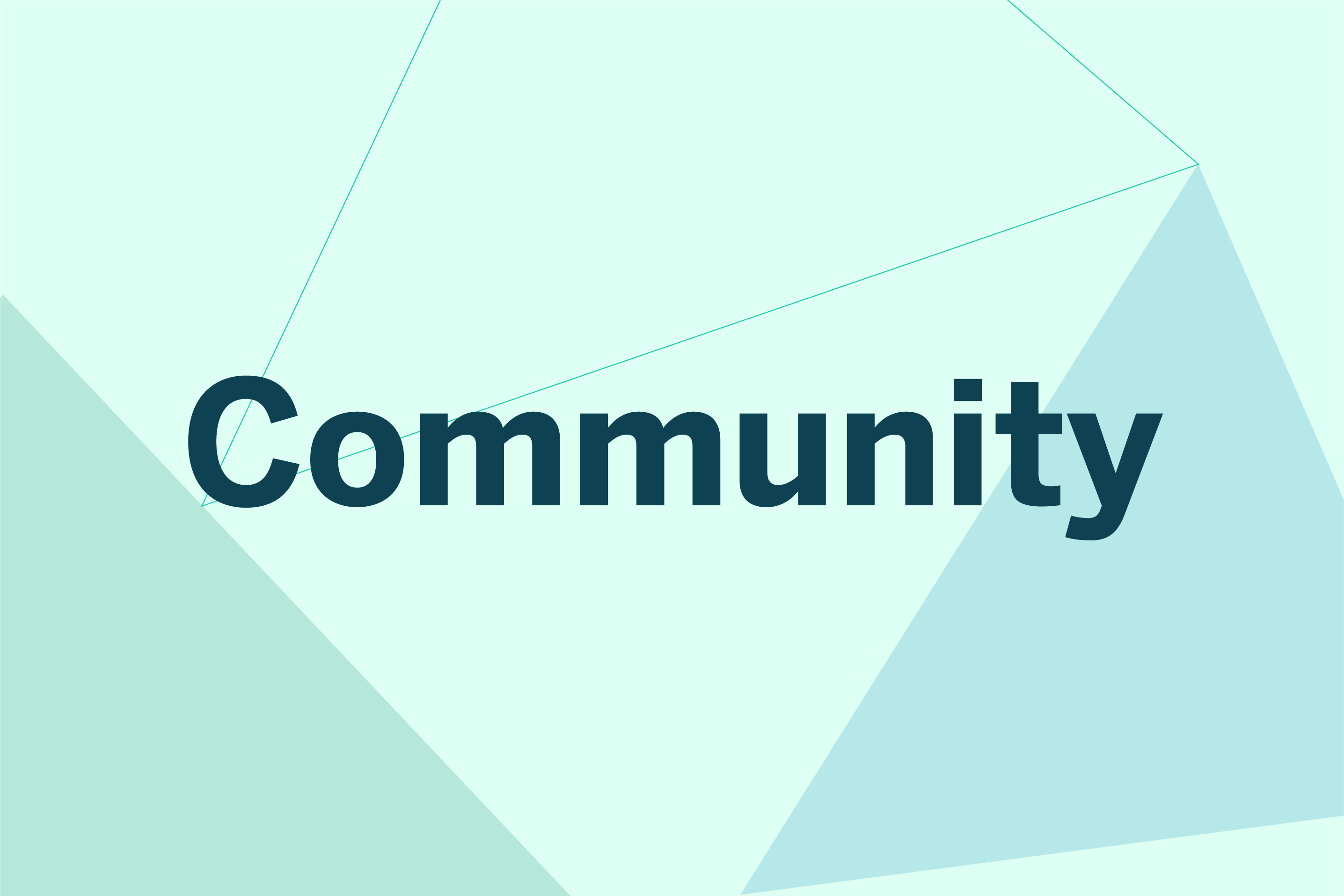 Announcements
How AnyClip Partner, NESN.com Engages Their Highly-Valuable Sports Audience In The Absence Of Live Games
Community: NESN
With nearly all major league sporting activities canceled or indefinitely postponed, weathering the COVID crisis has been particularly difficult for sports fans -- and for the media companies and marketers who seek to engage this highly-valuable audience. In the absence of live games, what's left for sports fans to enjoy?

A lot, according to New England Sports Network (NESN.com), an AnyClip partner and regional cable/satellite TV network focused on all sports but especially the Boston Red Sox, Boston Bruins, New England Patriots and Boston Celtics. Through a nimble and responsive shift in strategy, NESN.com is successfully managing the uptick of online media consumption due to Coronavirus-related stay-home orders with creative yet authentic content that keeps discerning fans engaged.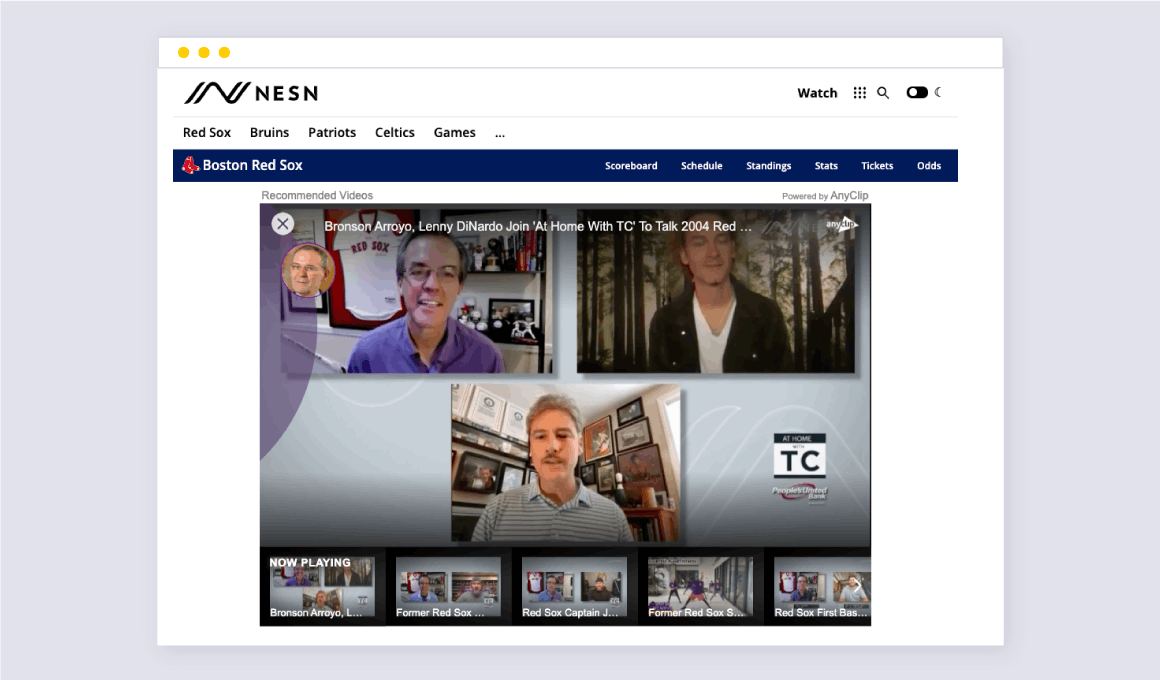 In the absence of live sports events, NESN.com continues to engage viewers with new and adapted content offerings.

What's it like navigating a shift of this magnitude? We recently caught up with Scott Brewitt VP, Digital Partnerships at NESN.com, to learn more about the content and the logistics sustaining their online media business.


Q: With live games on hiatus, how are you generally "filling the void" for the NESN.com audience and keeping traffic stable?

A: Working through the COVID crisis has been uniquely challenging not only because of the freeze in live game events but also due to the technical logistics of producing new video content at a time when our staff, on-air talent, and sports personalities are all working in isolation at home.

Our strategy to work around these challenges has been multifaceted.  First, we were quick to find creative and effective ways to use technology to shift our production efforts to a remote-work environment. Second, we were able to adapt our programming to work around these guidelines, such as conducting live zoom interviews and then repackaging this content into multiple short-form videos that work great for online distribution. We found we were able to get unique interview segments that we might not have considered otherwise. Third, in the absence of new gameplay to cover, we've embraced the nostalgia of our sport's history and the huge sports fans that follow NESN. We are doing a lot of look-back content with our hosts and with former players live Tweeting during the games and reliving the magic of some of New England's greatest sports moments. Finally, while the majority of our expansion has been focused on going deeper, we're also going wider, opening our aperture to cover different sports personalities from different teams and players outside of the New England area, which is helping us to expand our following.

With all of these tactics combined, we've stabilized our digital revenue by getting really creative with our content output and creating new page views.


Q: As the digital extension of a regional cable/satellite TV network, how is NESN.com working together with - or differently from - the linear content team to navigate this chapter?

A: Our general approach is to develop content in tandem, but because game rebroadcast rights are usually licensed for linear distribution and not digital, many times our digital team will need to focus our approach to tell a story a bit differently to work around not being able to show the actual game footage.  In some cases, we've partnered with the Boston Bruins on some unique Zoom/Rebroadcast executions that we would not otherwise be possible. For instance, the Bruins were able to get most of the 2011 Stanley Cup Championship team together on a live Zoom call that fans could tune into to all watch the NESN rebroadcast of that Game 7 Final. Fans could watch the Bruins players watching and talking about their game while also watching the actual Game 7. A lot of great clips and some outtakes came from that. On digital, we'd focus more on the player conversation and clip out short-form content from the Zoom recording.

Live social commentary is another point of collaboration with our linear team. Our programming has sparked a lot of great social media conversation between fans and players, which makes for some great content for both linear and digital when players are tweeting back and forth with fans during a live show. Our audience has found this really engaging and so have our advertisers -- we secured several key sponsorships recently after the brands saw the engagement happening and community building around our content.


Q: What are some of the technical specifics supporting your shifted production operations? How are you essentially doing more at a time when everyone is working remotely?

A: We do about a dozen digital video hits a day -- eight of those traditionally being shot in our in-office studio. Thus when we made the move to shift our production operations to work remotely, a herculean effort was necessary to ensure our studio team, editors and talent could all communicate, collaborate and deliver in the ways we needed.

Our talent has opened up their homes, basements and in some cases, their bedrooms, to serve as our new studio backdrop. We sent all of our hosts light kits and other tech so that they could record themselves and host interviews over their computers. Hosts then send their files to editors, who then quickly package things up from home and post videos to the site. The workflow is going surprisingly well...so well that it has allowed us to ramp up our production volume by more than 50% and to test some new formats that we had wanted to try but never had the bandwidth to attempt before the COVID crisis began.