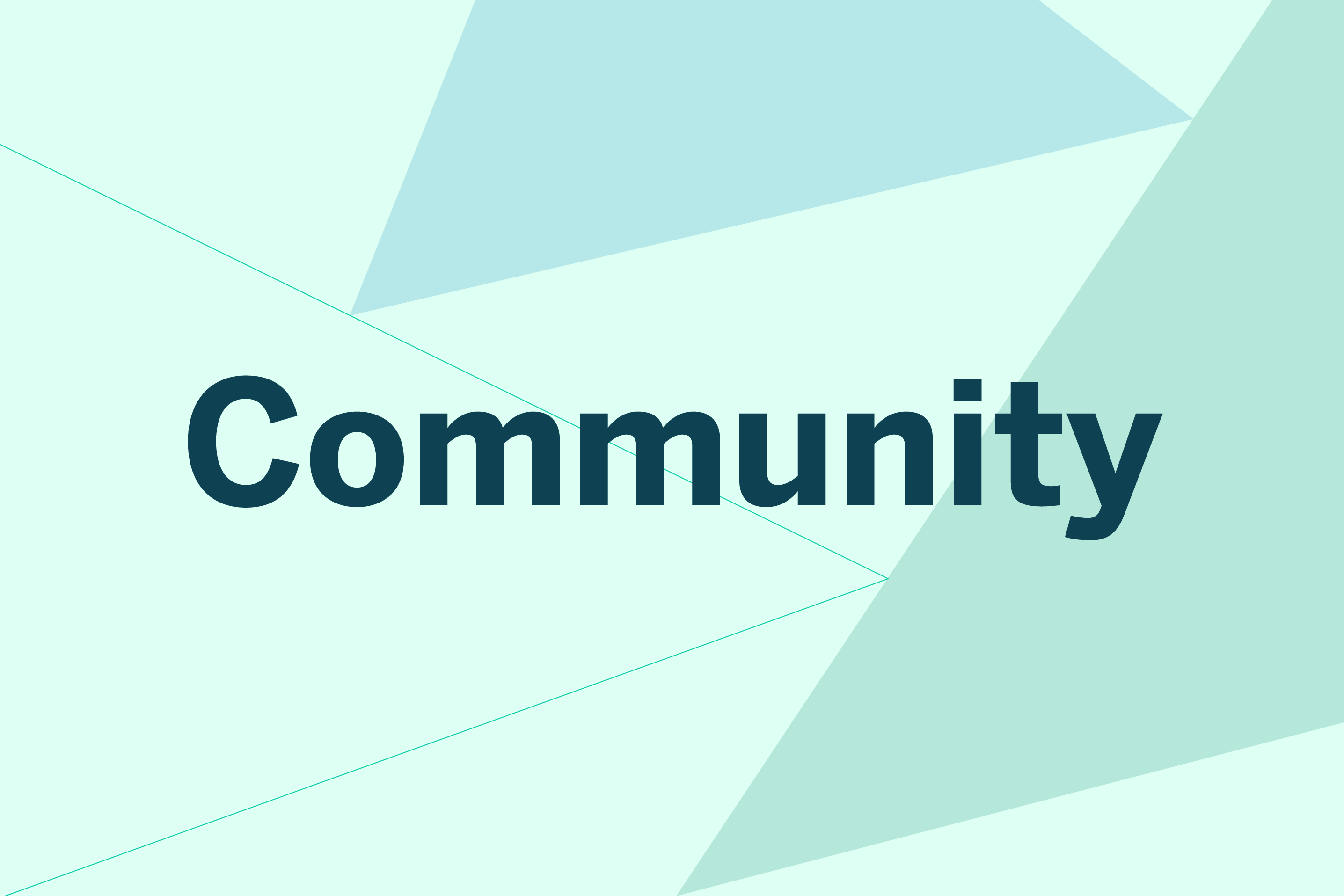 Announcements
AnyClip Partner, Brit + Co Turns Idle Time Into A Thriving Revenue Opportunity
Community: Brit + Co
While lockdowns may continue to keep us homebound, many of us are making good use of our newfound free time by tackling a DIY project or learning a new skill, aided by the instructional power of online video.

Online content and education platform, Brit + Co, is one AnyClip partner turning this idea into a thriving revenue opportunity. In keeping with their mission of igniting the creative spark in women, the lifestyle publisher has published hundreds of articles, videos and even branded experiences focused on how-to content.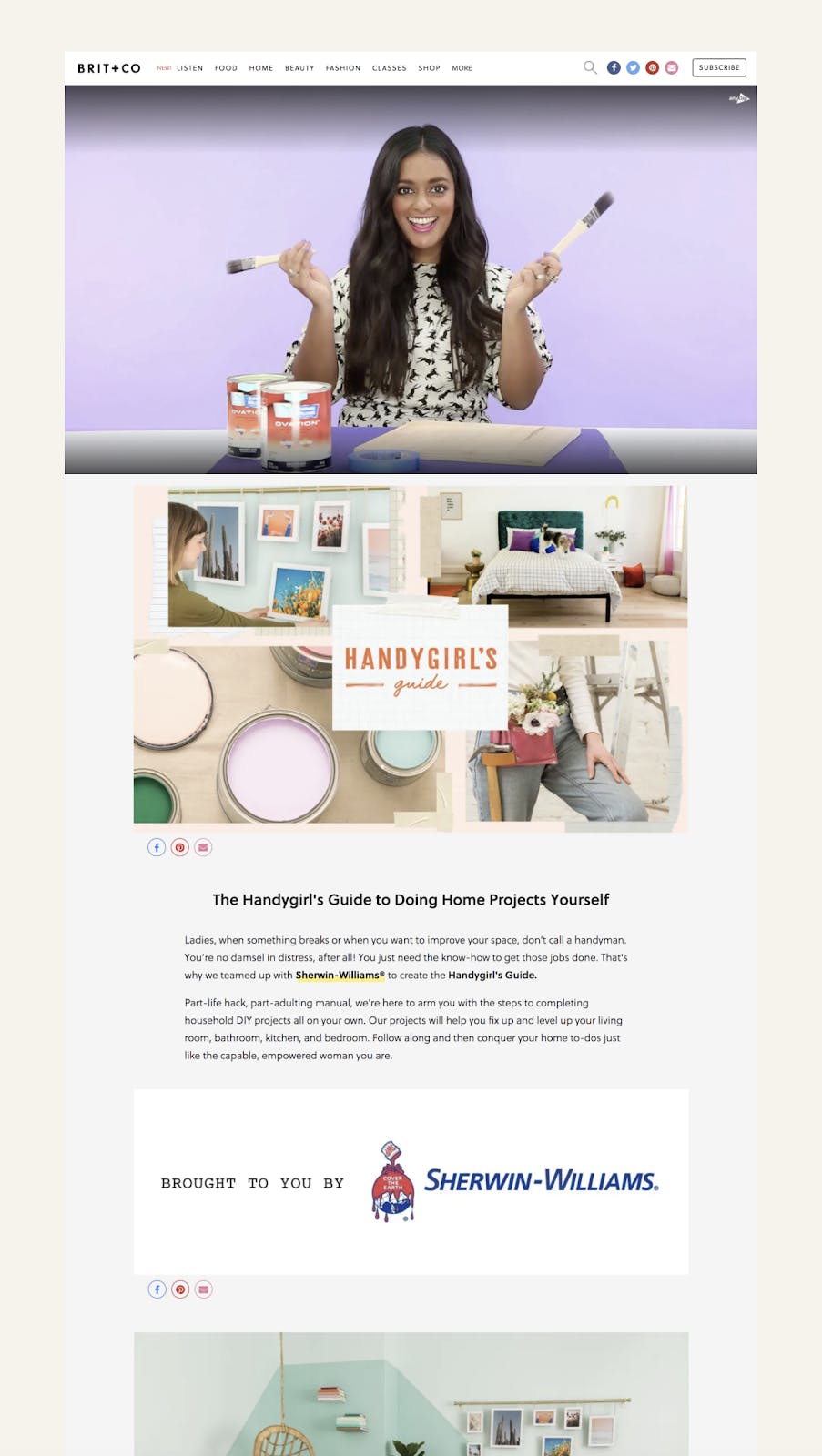 Brit + Co is growing revenue with DIY content through traditional media campaigns, branded content and subscriptions. Above: A Sherwin Williams branded content execution.

The site has also curated an online classroom experience, aggregating over 120 available courses aimed at helping readers to keep learning, making and creating. While individual courses range in price from about $20 to $80, with a B+C Membership, viewers can unlock the entire course catalog right now for $10/month.  

What's it like curating a curriculum and leading a DIY-focused content business to success? We recently caught up with Brit + Co. Founder and CEO, Brit Morin, to learn more.

Q: While your mission is to "ignite a creative spark," Brit + Co features a wide range of learning-focused content, including financial planning, organization and mental health advice. How are you staying in tune with your readers' greater interests when it comes to this informational genre?

A: We think about creativity quite broadly. Instead of being siloed as "arts and crafts", we believe that creativity is used in everything from how you creatively problem solve big decisions (like your finances) to how you creatively organize your closet, or even creative ways to take better care of yourself. More importantly, we want to teach women the "how to" of all of it: the big stuff, the little stuff, and everything in between.
 
Q: Do you see any difference in how your audience engages with DIY/informational content vs other content verticals on your site?

A: The DIY content is definitely more evergreen and we find that it has a healthy beat of traffic during its season of the year. For instance, our top trafficked Halloween content from last year was from 2013! Furthermore, things like our Instant Pot recipe recommendations are *always* getting traffic. But we do also have more news-worthy content (product suggestions or Q&A conversations) that are more time-based and see bigger upfront spikes with steeper drop-offs. That said, these days our site is predominantly DIY or information and much less news or buzz.
 
Q: The Brit + Co online class experience has been steadily evolving for a few years now...what are some of the important lessons you've learned along the way about this type of offering?

A: For starters, it takes a long time to build a library of such lengthy videos! We now have over 120 courses that average nearly an hour in length. That's almost like having 120 movies that we've made over the past few years. We've waited to launch a subscription until we felt we had enough volume to warrant it. When we gave our courses away for free for a couple of weeks at the start of COVID, people were enrolling in 4-5 at a time, thus proving that we were in fact, ready. And now, I'm so thrilled with the way that people are engaging as B+C "members" and not just "users." Can't wait to add even more perks to their subscriptions!