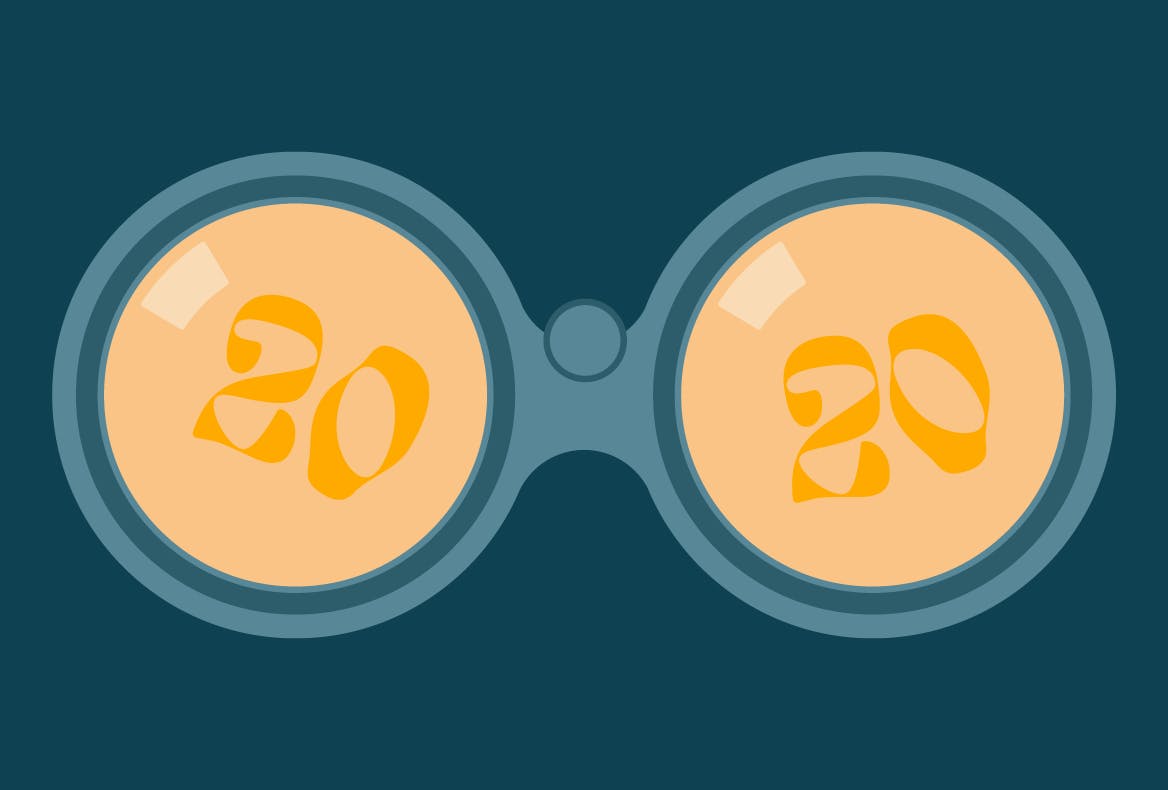 Blog
5 Basic Truths I Learned in 2020
Nov 3rd, 2020
By Gil Becker
As the year draws to a close, I look back on the numerous challenges I encountered in 2020 and feel an overwhelming sense of gratitude. On the one hand, I am grateful to be moving beyond this whirlwind year. On the other hand, however, I am grateful for all of the learnings this journey around the sun has given me. While it may have been difficult at times, there are a few basic truths of 2020 that I've discovered—and that perhaps we all can learn from.
Never stop learning. This year we all found ourselves adapting to a socially-distanced way of life, a shift that drew us to online video to stay in touch, to keep  informed, and to take care of ourselves more independently. Through digital video, we learned how to fix things on our own, we advanced as professionals, and we mastered the arts and sciences of virtual communication. My hope is that this spirit of ingenuity lives on well past this pandemic. 
Help Others. We are all connected—a fact that COVID has proven over and over again this year. What drives success for our business is the very thing that delivers revenue to our customers and, ultimately, makes viewers happy. This year has been a solid reminder that in work and in life, when we help others, we help ourselves.
Grow. There is a saying in Hebrew -- Gam zu l'tova -- that translates to "this, too, is for the good." If the many challenges that came our way in 2020 had not been so difficult, what would we have not learned, or not innovated, or not tried hard to achieve? For AnyClip, I am proud of the growth we have achieved this year, more than doubling our customer base since January, streaming over 1 Billion videos in June/July alone (2X from pre-covid months) and adding new service areas this summer for businesses and events. We've grown. This too, is for the good.
Listen. Leadership is about much more than making big decisions. Most of it is about listening. Whether to colleagues, customers or to the world around us, good listening means asking questions and receiving feedback. Leadership is then what you deliver in response: motivation, innovation and action.  
Stay healthy. Sometimes, it's the little things we do that greatly influence the big picture.  We often think of health in a physical sense… We learned this year to wear masks, keep a safe distance from others, and wash hands frequently to maintain our wellness. But the same applies for business. Small, early actions can minimize risk, protect our clients and keep our employees thriving. Health is worth protecting, no matter how you look at it.  
I don't think any of us ever expected to face a challenge as grand and as complex as the COVID-19 pandemic, but I am thankful for these lessons learned and hope they resonate with you as much as they have with me.