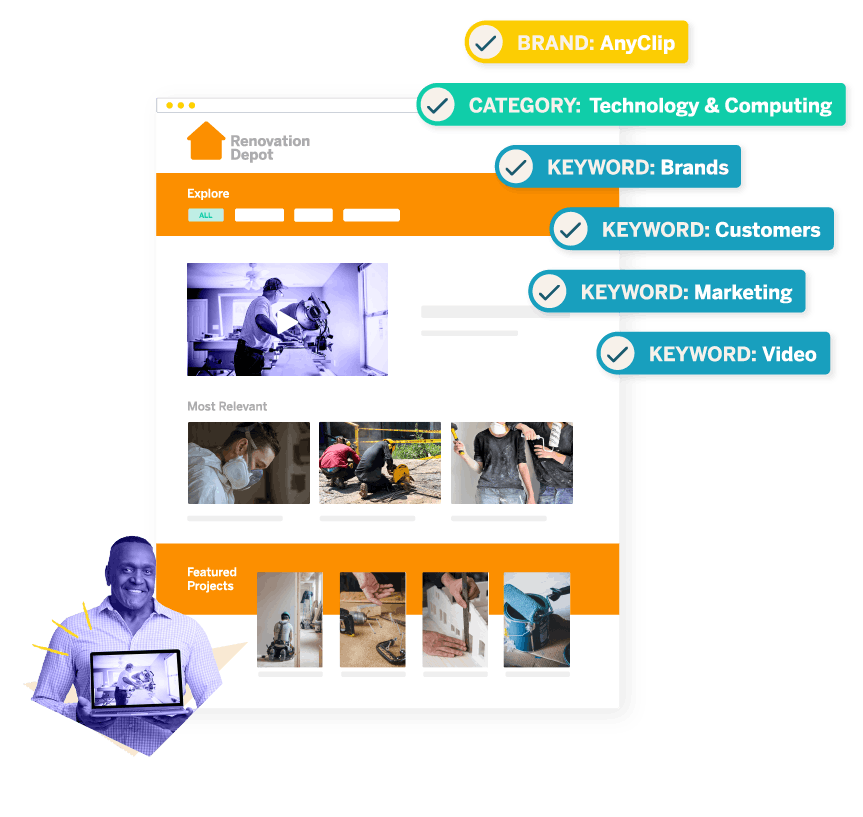 Luminous Platform for Business: Enterprise
Do more for your customers. Do more for your business.
Attract, engage and convert customers efficiently and effectively, keeping attention and interaction where it matters most: on your own domain. AnyClip's Luminous Video Platform makes it possible, powered by the data of your video content.