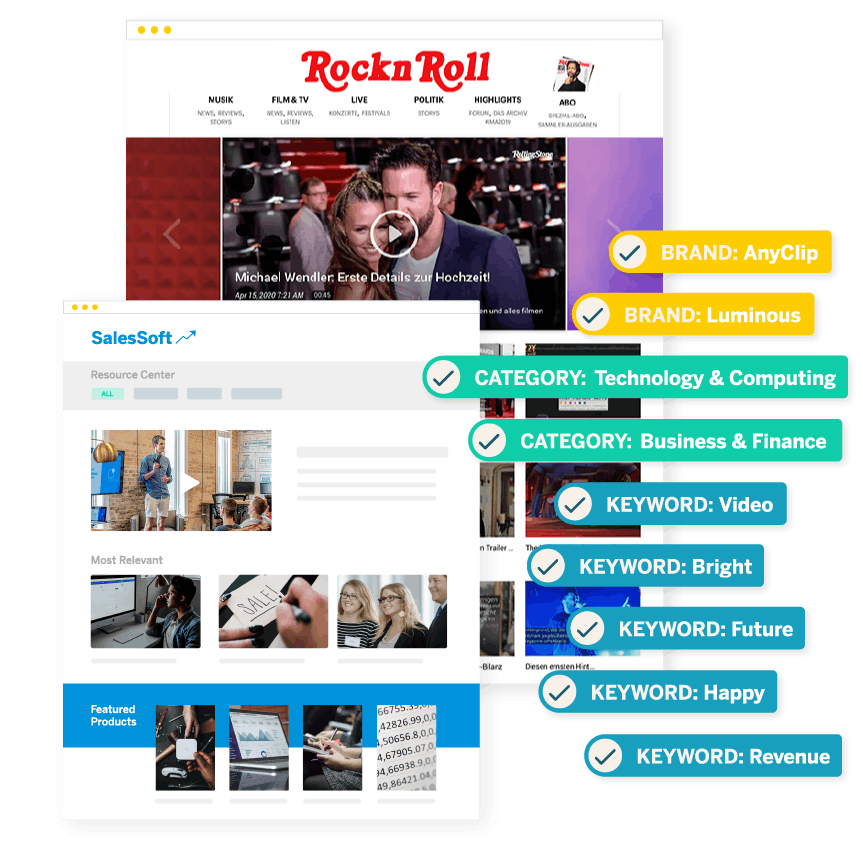 See more in your video, do more with your video.
Engaged audiences.  Efficient workflows.  Growing revenue.  Happy customers.  You can do it!  
AnyClip's Luminous Video Platform makes it possible, revealing your video's hidden content data and giving you smart tools to manage, stream, market and measure your video to get the results you need.
We're changing how you work with video to change how video works for you.
Watch how Luminous instantly unlocks your video data
Brands, businesses, media companies and marketers need results from video to drive sales and grow their audience.  But powered by manually-managed tools, video fails to convert and retain.
At AnyClip, we believe in video's brighter potential.
Using automation and innovation, our Luminous Video Platform makes working with video more precise, eliminating the waste created by standard tools and restoring video's value for all.
Learn more about Luminous
Stronger results and smoother workflows begin with better content data
Only Luminous helps you see it all
Unlock video and audio data

Unlike manual content tagging, which is limited in scope, AnyClip's Luminous Platform uses AI analysis to unlock thousands of data points about each video per minute. 

The content data difference

Scanning each asset's image and audio contents frame-by-frame, Luminous content data feeds each of the Platform's tools, making content easier to work with for editorial, operations and business teams.

Power your players with data

This data also feeds into AnyClip's players, recommending the right videos to viewers based on real-time signals of interest.
Luminous Platform Solutions
For all types of companies, serving all types of audiences.
Partners Spotlight
Luminous is trusted by leading media companies and brands.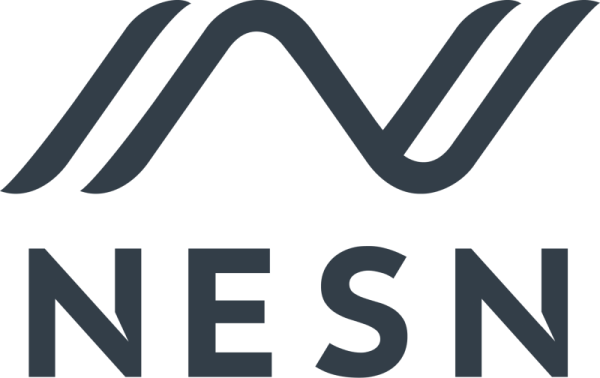 AnyClip allows discovery of related curated video content in ways that surprise our users, encourage longer sessions and drive higher engagement. We have opened up new monetization opportunities for our video and strengthened connections loyal audience.

AnyClip is able to offer us a deep understanding of not only what appears in our video, but the overall sentiment that it purveys. Having this insight allows for internal learnings from both an editorial and sales perspective, but also empowers us to go to market with an extremely informed video offering that we can increasingly optimise for our audience and that allows clients a huge amount of choice regarding what we offer and what they can advertise against.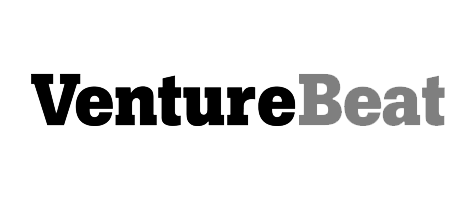 We used AnyClip's platform alongside other major video player services on our site for a few weeks and measured performance between these tech platforms to determine which was serving us best. In this study, AnyClip provided more revenue and a better user experience across all measures. As a result, we've decided to use the Luminous Platform as our only video player solution moving forward.
From the Resource Library
Other helpful video advice
Our Luminous N player in action!